TDP denies YSRCP claims on membership of Srinivasa Rao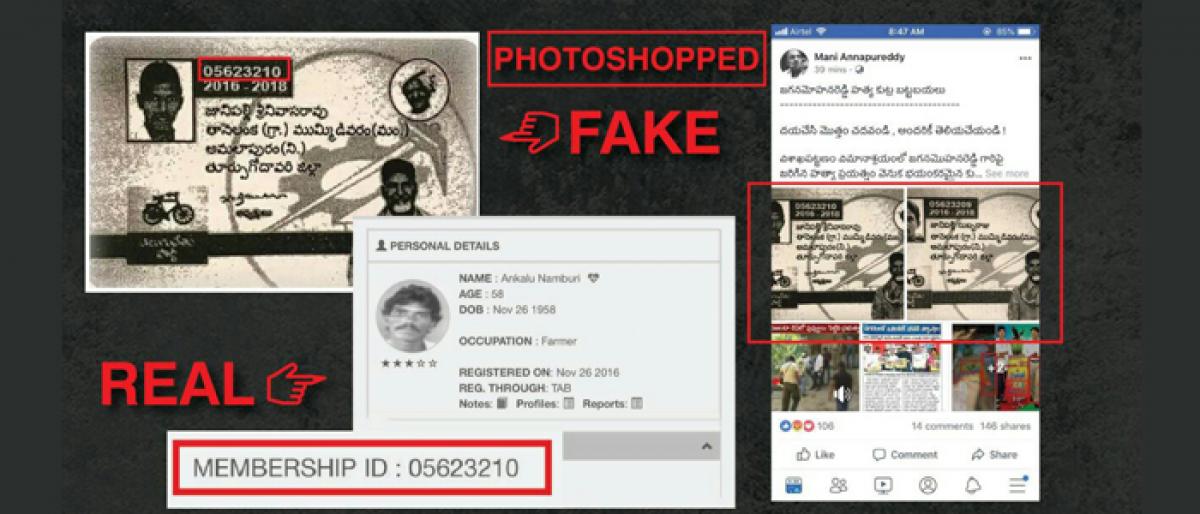 Highlights
Amaravati In another counter to YSRCP, the TDP released details of the alleged party fake membership card of accused J Srinivasa Rao
Amaravati: In another counter to YSRCP, the TDP released details of the alleged party fake membership card of accused J Srinivasa Rao.
The YSRCP leaders blamed the accused Janipalli Srinivasa Rao, in the case related to attack on YS Jaganmohan Reddy with a knife, was a member of TDP. The YSRCP leaders also released the alleged TDP membership card of the Srinivasa Rao, on Sunday.
In which they explained that the Srinivasa Rao of Tanelanka village at Mummidivaram Mandal in Amalapuram Assembly Constituency in East Godavari district was a member of the TDP, bearing membership card number 05623210 for the years 2016-2018.
Reacting to this development, the TDP General Secretary Nara Lokesh's office slammed on the YSRCP and that the opposition party leaders were spreading distorted information.
Lokesh explained that the accused Srinivasa Rao was not the member of TDP. A farmer Ankalu Namburi, aged around 58 holds the number 05623210, which was showing by the YSRCP maliciously with politically motivated and vested interests, Lokesh lambasted.
At the same time the TDP leaders said that the Ankalu Namburi was a resident of Ganapavaram village in Karlapalem mandal in Guntur district.