Modi betrayed Andhra Pradesh: Chandrababu Naidu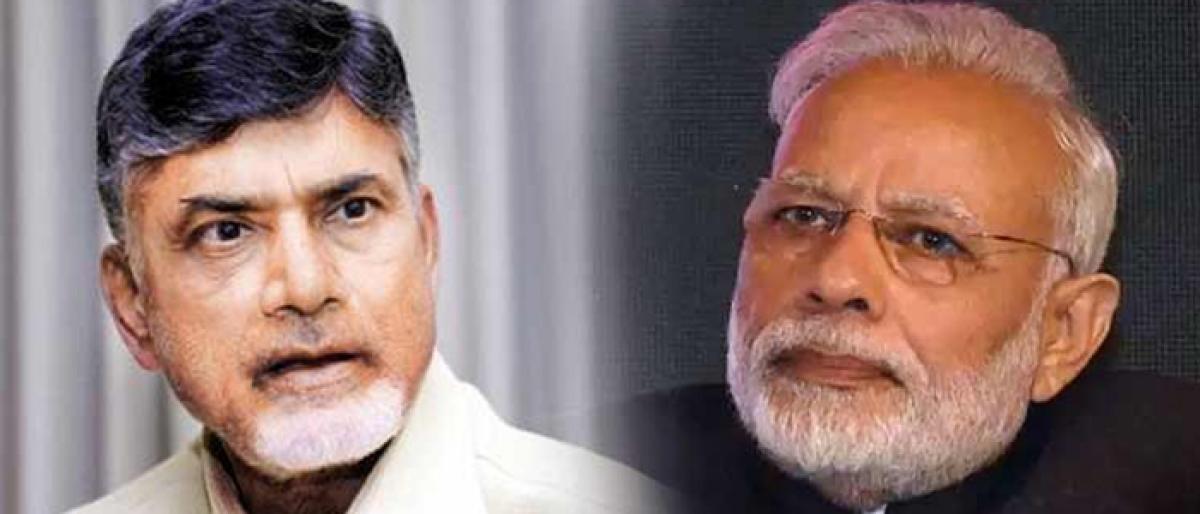 Highlights
TDP president Nara Chandrababu Naidu raised voice one more time against Prime Minister Narendra Modi and BJP leaders at Dharma Porata Deeksha being organized at Proddutur town in the district on Tuesday
Amaravati:TDP president Nara Chandrababu Naidu raised voice one more time against Prime Minister Narendra Modi and BJP leaders at Dharma Porata Deeksha being organized at Proddutur town in the district on Tuesday.
While addressing at the public meeting, Chandrababu Naidu blamed that Narendra Modi betrayed the state after elected as Prime Minister.
"Narendra Modi also said that if the AP people wanted a scam Andhra then vote for YSRCP and if the public wanted Scheme (Welfare schemes) Andhra then vote for the TDP. Now, the same Narendra Modi was doing defective politics by joining hands with YSRCP," he added.
He said that the Kadapa district public showed overwhelming response for the protest meeting.
Chandrababu Naidu screened the promises made by Narendra Modi to Andhra Pradesh during 2014 General Elections.
This is seventh Dharma Porata Deeksha of Chandrababu Naidu, intended to mount pressure on central government.
He said that with a hope that the BJP would help AP in overcoming initial hickups, but they denied all the promises made under the Reorganization Act.
He further added that the public will give a befitting lesson to both BJP and YSRCP in the coming elections.
Chandrababu Naidu said that the TDP was the only party which had been fighting against the centre for the Telugu people from its foundation to till date.