SP M Ravi Prakash gives tips to celebrate safe Deepavali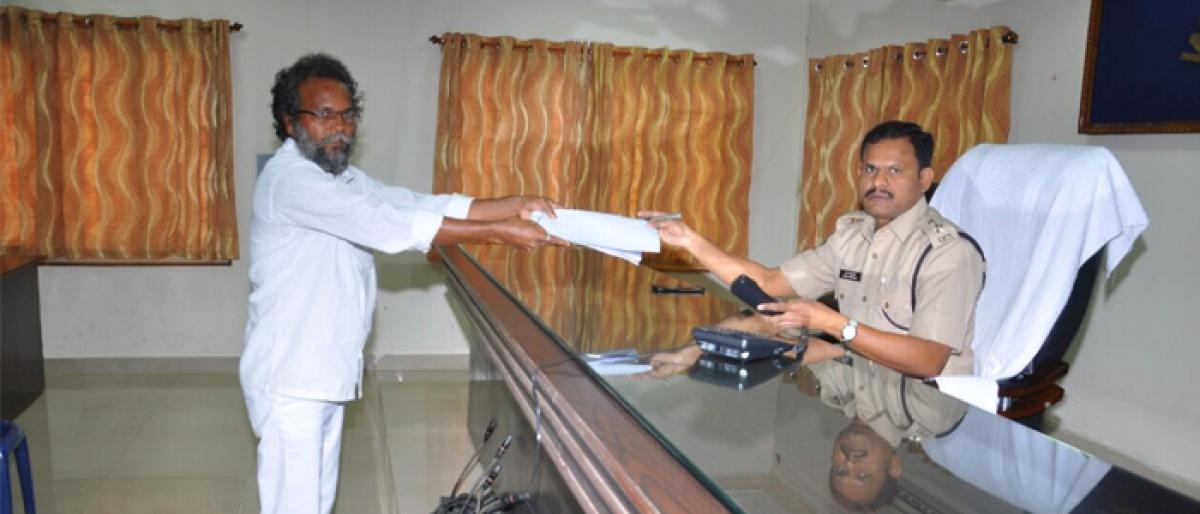 Highlights
District Superintendent of Police M Ravi Prakash has warned the traders against selling crackers without possessing a license
Eluru: District Superintendent of Police M Ravi Prakash has warned the traders against selling crackers without possessing a license.
He received complaints from more than 50 persons from different parts of the district on various problems at Grievance Cell here on Monday.
Speaking on the occasion, the SP informed that as many as 55 persons submitted their complaints. The police would take appropriate action in case of criminal cases.
He said the police would take stern action against the traders without a valid license to sell crackers during Deepavali festival.
He also elaborated on the precautions to be taken by traders while selling the crackers.
He suggested the people to close kitchen windows and burst crackers outside the house. Those celebrating the festival should burst the crackers by wearing cotton robes.
They should keep ready two buckets of water with them before bursting crackers. They should use long candles to light the crackers. Under no circumstance should they hold the bombs and try to burst it.