3-day 'Telemedicon-2018' begins in Vijayawada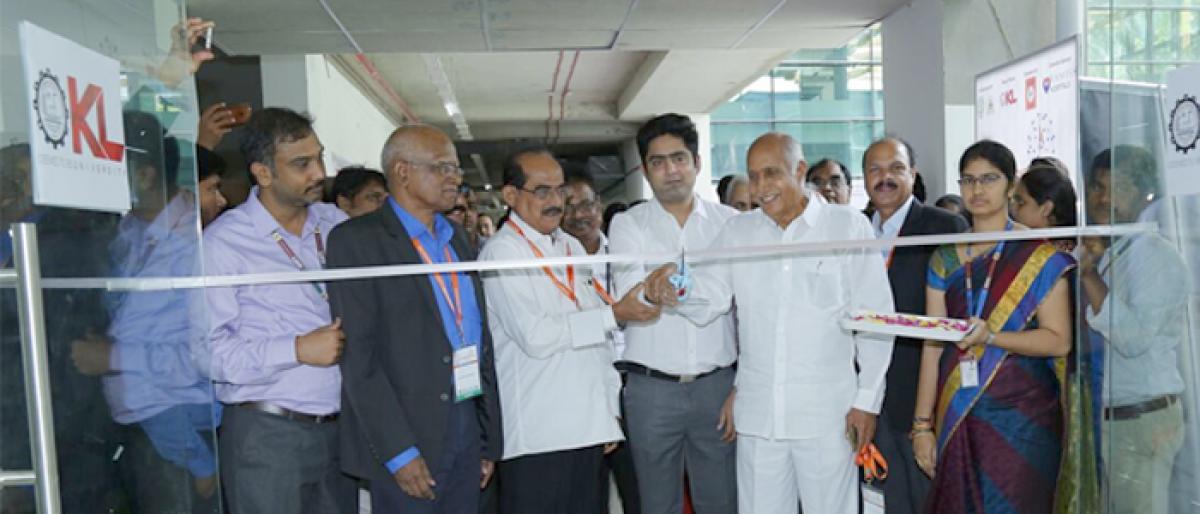 Highlights
A threeday 14th edition of international conference, Telemedicon2018, of Andhra Pradesh chapter of Telemedicine Society of India was inaugurated by Raja Harin, vicepresident of Koneru Lakshmaiah Education Foundation and MS Rama Mohan Rao, chairman, Ramesh Hospitals here on Thursday
Vijayawada: A three-day14th edition of international conference, 'Telemedicon-2018', of Andhra Pradesh chapter of Telemedicine Society of India was inaugurated by Raja Harin, vice-president of Koneru Lakshmaiah Education Foundation and MS Rama Mohan Rao, chairman, Ramesh Hospitals here on Thursday.
The event was organised for the first time in AP at the new capital Amaravati. Power Point presentations were made on various topics of Telemedicine, which were followed by interactive sessions.
The programme was attended by Telemedicine Society of India president AK Sangal, honorary secretary Dr PK Pradhan, president-elect Vimal Wakhloo, organising committee chairman Murthy Remilla, conference coordinator Dr K Sudarshan.
Post graduate medical, engineering and pharmacy students exhibited their projects and also made presentations on topics related to telemedicine.
Organisations like ISRO, ONGC, TCIL, and a few IT companies displayed their latest technological developments on the occasion.
Dr Satish Kumar, Dr P N S Haritha, Ashwin Desai, Dr Kim, Dr Uday Patil, Dr Prachee Sathe, Dr Selva Kumar, Dr Vilvanathan, Dr Jawahar Shah, Dr Lavanya Aribandi and Dr Kumaravelu were among the doctors who were present.