YS Jaganmohan Reddy files petition in Hyderabad HC seeking thorough probe into stabbing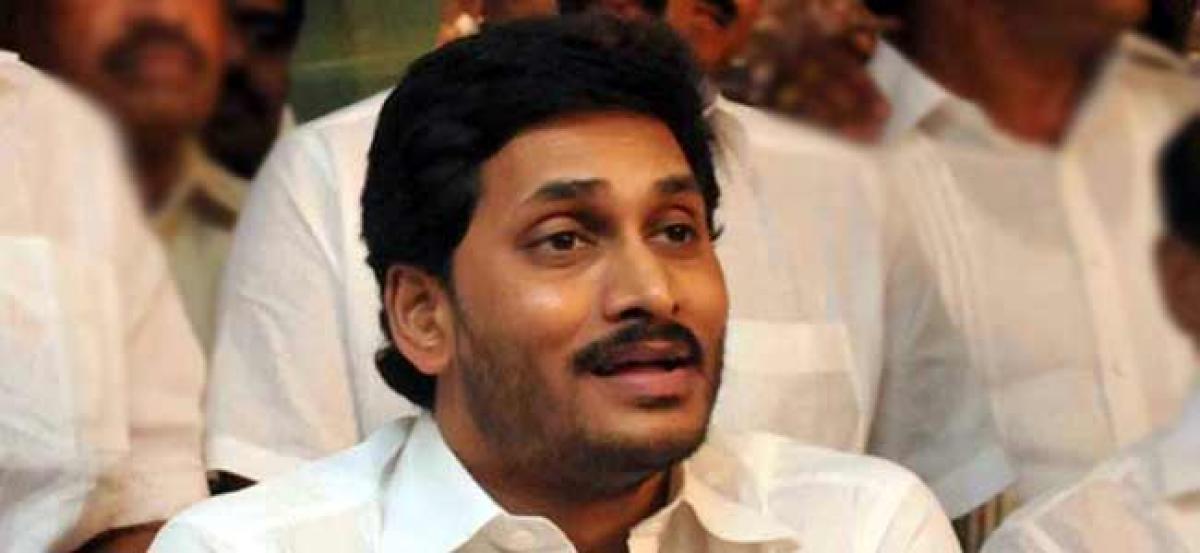 Highlights
Yuvajana Sramika Rythu Congress Party YSRCP president and leader of the opposition in Andhra Pradesh Jagan Mohan Reddy has filed a writ petition in the Hyderabad High Court seeking a thorough investigation into his alleged attack
Amaravati: Yuvajana Sramika Rythu Congress Party (YSRCP) president and leader of the opposition in Andhra Pradesh Jagan Mohan Reddy has filed a writ petition in the Hyderabad High Court seeking a thorough investigation into his alleged attack.
The case is listed for hearing on Thursday.
The YSRCP leader was allegedly attacked at Visakhapatnam Airport by an airport canteen worker on October 25.
In his petition, which was filed yesterday, Reddy has stated, "The instant writ petition is being filed by me (Jagan Mohan Reddy) aggrieved by the abuse of the entire criminal justice administration by Respondent No. 1 (State of Andhra Pradesh) headed by the Government presided by Respondent No. 5 (CM N Chandrababu Naidu) and for complaining of various wrongful actions conducted by Respondents No. 2 (DGP, AP), No. 3 (ACP, North Sub Division VSP City), No.4 (SHO, Airport PS) at such behest and for espousing and unearthing a cause of serious conspiracy that needs to be properly investigated under the criminal justice administration in terms of the constitutional and legal provisions. The failure of the Respondents to undertake such actions in the legally provided manner is being challenged as unlawful, ultra vires and unconstitutional in the premises indicated hereinafter."
Reddy further demanded that any appropriate independent agency, which does not function under the control of Andhra Pradesh government and its Director General of Police (DGP) should probe the matter.
He also alleged various wrongful actions taken by the DGP of the state and assistant commissioner of police, North division, Visakhapatnam city at the behest of Andhra Pradesh Chief Minister Chandrababu Naidu.
The petition stated that the reason behind demanding a thorough unbiased probe in the alleged murder attempt case is the ignorance attitude of the Andhra Pradesh Police.