Bankers told to sanction loans liberally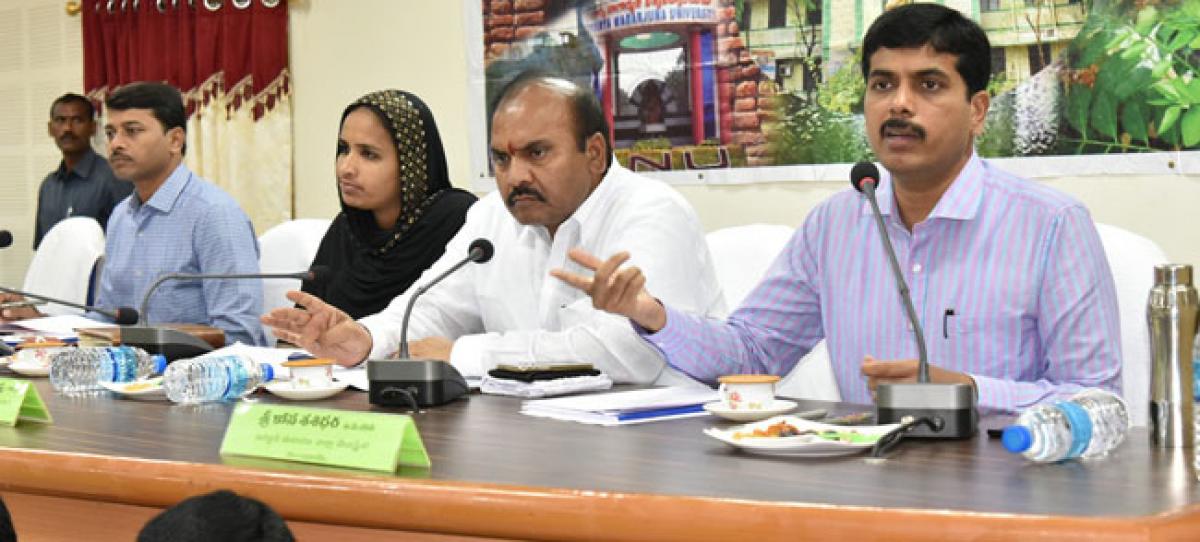 Highlights
Civil Supplies Minister Prathipati Pulla Rao expressed his ire on the bankers for delay in sending proposals to waive crop loans in Tenali revenue division in the Zilla Parishad general body meeting held in ZP conference hall on Friday
Guntur: Civil Supplies Minister Prathipati Pulla Rao expressed his ire on the bankers for delay in sending proposals to waive crop loans in Tenali revenue division in the Zilla Parishad general body meeting held in ZP conference hall on Friday.
When some ZPTCs complained that the bankers not sending proposals to the Farmers Empowerment Corporation to waive crop loans and not sanctioning crop loans to the tenant farmers in the district, Pulla Rao said that it is the responsibility of bankers to send proposals to waive crop loans. He said the bankers should sanction loans for construction of houses and to ground units as per the targets fixed to them.
He urged the district collector to hold a review meeting with bankers and said the district administration will give enough water to save the standing crops and urged the farmers to avail the facility.
District collector Kona Sasidhar replied that he has already held a meeting with the bankers to sanction loans liberally and added lead bank manager will solve the problem. Despite low inflows in the Nagarjunasagar dam, he assured the government will release sufficient water to save standing crops in the district.
He also the administration had taken all steps to check spurious seeds and pesticides in the district. Minister for Social Welfare Nakka Anand Babu, ZP chairperson Janimun, officials of various departments were present.