Chinta complains to Urban SP against cops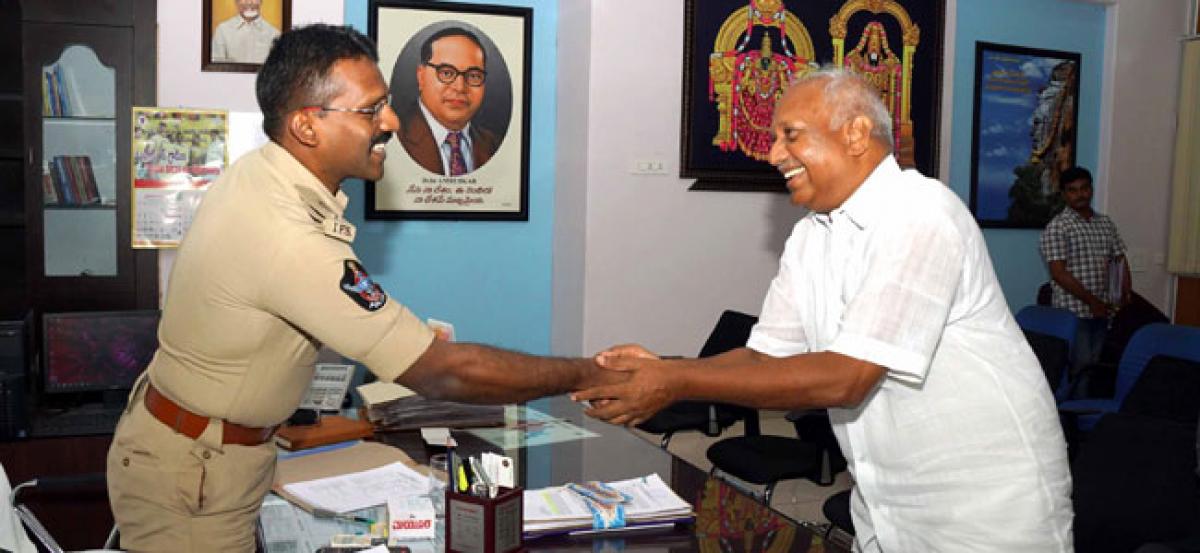 Highlights
Former Union Minister and senior Congress leader Dr Chinta Mohan on Thursday complained against MR Palli police, who he said illtreated and insulted Dalit women, when they went to lodge a complaint on a land issue related to their colony Mohan met Tirupati Urban SP KKN Anburajan and complained against MR Palli cops
Tirupati: Former Union Minister and senior Congress leader Dr Chinta Mohan on Thursday complained against MR Palli police, who he said ill-treated and insulted Dalit women, when they went to lodge a complaint on a land issue related to their colony. Mohan met Tirupati Urban SP KKN Anburajan and complained against MR Palli cops.
He said that the women were forced to go to police station after one Kannaiah threatened them of dire consequences. Kannaiah is trying to occupy the 10-acre land on which some Dalit families' dwellings were built, Mohan said seeking justice to Dalit women and also action on MR Palli police, who insulted the Dalit women and refused to take action on the complaint.
Mohan along with Dalit women met Tirupati Urban Tahsildar A Chandramohan also on the land issue and sought him to take steps to issue pattas to the Dalit families for the land under their enjoyment. Dalit women sought the help of the Congress leaders, who visited the colony on Thursday, as part of the 'Intintiki Congress,' a mass contact programme which was going on statewide.