Violinist Dwaram birth anniversary celebrations begin in vijayawada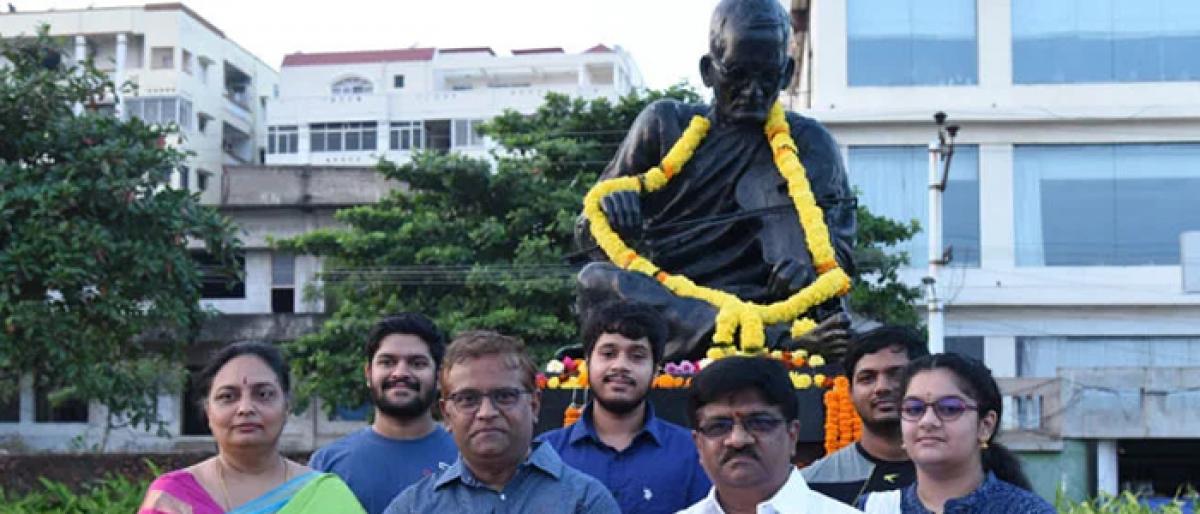 Highlights
The Department of Culture, Government of Andhra Pradesh commenced the 125th birthday celebrations of music legend and eminent violinist Dr Dwaram Venkataswamy Naidu on Thursday evening at Ghantasala Venkateswara Rao Music and Dance College
Vijayawada: The Department of Culture, Government of Andhra Pradesh commenced the 125th birthday celebrations of music legend and eminent violinist Dr Dwaram Venkataswamy Naidu on Thursday evening at Ghantasala Venkateswara Rao Music and Dance College.
Dwaram Venkataswamy Naidu was born on November 8, 1893 and he was one of the most eminent violinists in carnatic music.
On this occasion, Mandali Budha Prasad, Deputy Speaker said that Dwaram Venkataswamy Naidu had rendered outstanding service to Carnatic music. He also added that Dwaram had brought importance to violin, which was usually used as accompaniment.
Dr D Vizia Bhaskar, Director, Culture said that Venkataswamy Naidu received many awards like Music Academy Award, Madras, Kala Prapoorna by Andhra University, Sangeet Natak Academi Awarad, Padmasree Award by Government of India, Raja Lakshmi Foundation Award during his journey.
Seaking on this occasion, Annavarapu Ramaswamy said that Dwaram was partially blind but he played violin excellently and got appreciations from all sections of critics.
He recollected that during 1952, Naidu gave performance at the National Physical Laboratory auditorium, New Delhi to raise funds for the Blind Relief Association and also held the responsibility of Professor in the Maharaja's Music College, Vizianagaram at the age of 26.
On this occasion, Dwaram Lakshmi and Dwaram Pavan were felicitated by the organisers. Turlapati Kutumaba Rao and Govindarajan were also participated in the meeting.
The audience present on this event was drenched in the music flavour spread by the noted violinist A Kanyakumari through excellent violin concert. L Ramakrishna (Chennai), PSR Murthy (Hyderabad), BN Purushottam (Chennai) supported with violin, mrudangam and kanjeera.