HC directs AP govt to submit evidence to court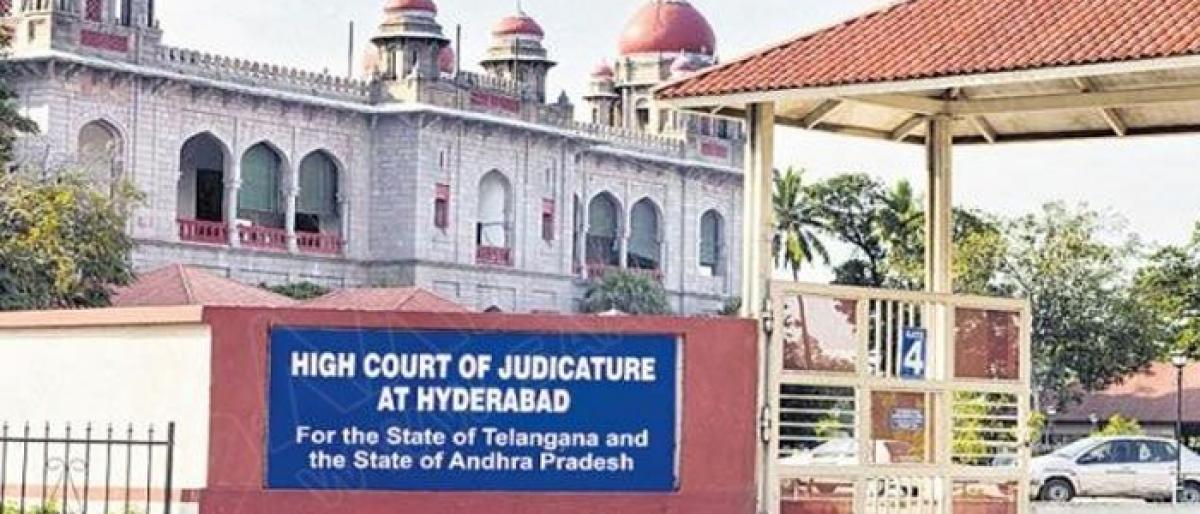 Highlights
The Division Bench of the Hyderabad High Court, comprising Chief Justice T B Radhakrishnan and Justice S V Bhatt, on Friday heard the arguments on the writ petition filed by YSRCP chief Y S Jaganmohan Reddy He prayed the court to order investigation into the case relating to attempt to murder on him at Visakhapatnam airport Senior counsel C V Mohan Reddy made forcible arguments on behalf of Jaga
​Hyderabad: The Division Bench of the Hyderabad High Court, comprising Chief Justice T B Radhakrishnan and Justice S V Bhatt, on Friday heard the arguments on the writ petition filed by YSRCP chief Y S Jaganmohan Reddy. He prayed the court to order investigation into the case relating to attempt to murder on him at Visakhapatnam airport. Senior counsel C V Mohan Reddy made forcible arguments on behalf of Jaganmohan Reddy.
It may be recalled that a single-judge bench referred the writ petition to the division bench as a public interest litigation petition also on the same issue is pending before the bench. The counsel submitted that the Andhra Pradesh government and AP police conduct in regard to investigation was ridiculous.
The special investigation team (SIT) constituted to investigate into attempt to murder on Jaganmohan Reddy, Leader of Opposition in AP Assembly, comprised of lower rung police personnel, he said. He further told the court that the Director General of Police and AP Chief Minister held news conference separately shortly after attempt to murder was made on Jaganmohan Reddy and dubbed the attack as a political gimmick and trivial of the State have organised a press meet within no time, subsequent to the attack, and they dismissed the attack on the Opposition leader as a political gimmick and of trivial incident.
Therefore, the counsel said the victim had lost faith in the State government and in the State police. As a a result of which, the counsel prayed the court to entrust the investigation to an independent agency.
The bench asked the counsel to explain why Jaganmohan Reddy had refused to give statement to the police under Section 161 CrPC.
The counsel responded that Jaganmohan Reddy had lost faith in the enforcement agencies of Andhra Pradesh and hence he refused to provide any statement sought under 161 CrPC.
The counsel further averred that there is a larger conspiracy hatched by some unscrupulous elements against Jaganmohan Reddy and the recent attack at the Visakhapatnam airport was only a tip of the iceberg and hence comprehensive investigation into the matter is absolutely essential in the interest of justice.
The court directed Jaganmohan Reddy to cooperate with the State police and provide all requisite information they sought before ascertaining whether the investigation into the case should be entrusted to an independent agency.
The court also directed the Advocate General to submit all evidence in the custody of the police to the court in a sealed cover on Tuesday. The shirt Jaganmohan Reddy wore on the fateful day and knife used to attack him should also be submitted, the court said. The court has posted the matter to Tuesday for further hearing.
Interested in blogging for thehansindia.com? We will be happy to have you on board as a blogger.