Internet facility for all civic schools: Narayana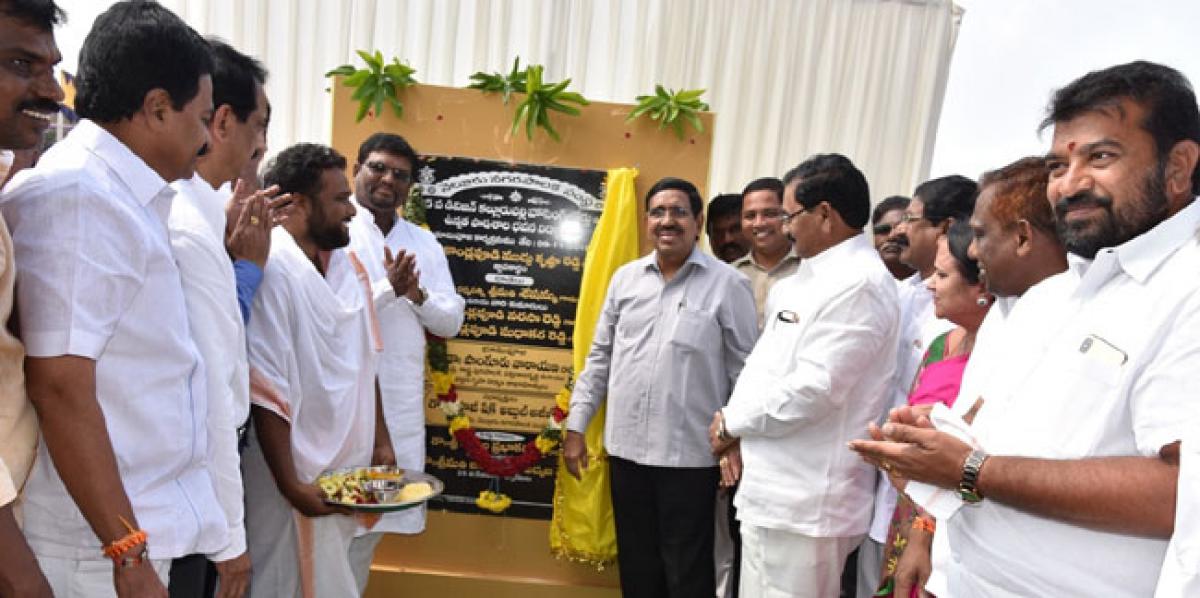 Highlights
Municipal Administration Minister P Narayana informed that internet facility will be provided to all civic schools across the state with the support of the Reliance Group Authorities of Municipal Administration and Education Departments are going to ink an understanding with the Group this month in Visakhapatnam, he said
Nellore: Municipal Administration Minister P Narayana informed that internet facility will be provided to all civic schools across the state with the support of the Reliance Group. Authorities of Municipal Administration and Education Departments are going to ink an understanding with the Group this month in Visakhapatnam, he said.
The Minister laid foundation for construction of school at Kallurupalli Housing Board Colony on Friday which is being supported by some donors. He said they are also introducing a separate software for stress free education in pre-schools. He stated that 100 municipal schools from the total of 350 across the state have displayed 'No Admissions' boards since the standard of education in civic schools has significantly increased.
Narayana said that they would introduce the software in pre-schools in Nellore city. Admissions in municipal schools have increased during last four years, he added. The Minister also explained that they had introduced reforms in educational system in civic schools. Strength of students in civic schools had raised to more than 3 lakh when compared to previous strength of 2 lakh in these schools, informed the Minister. Narayana also said that they had converted Anganwadi Centres as pre-schools and developed them as learning centres with all amenities to the children.
He also explained that Krishnapatnam Port Company had come forward to donate Rs 3 crore to construct additional rooms as part of the CSR activity. The Minister appealed to the donors to come forward for providing basic amenities in these schools. Former Minister A Prabhakar Reddy, NUDA Chairman K Srinivasulu Reddy and others were present.