Seminar on IT security organised in Kakinada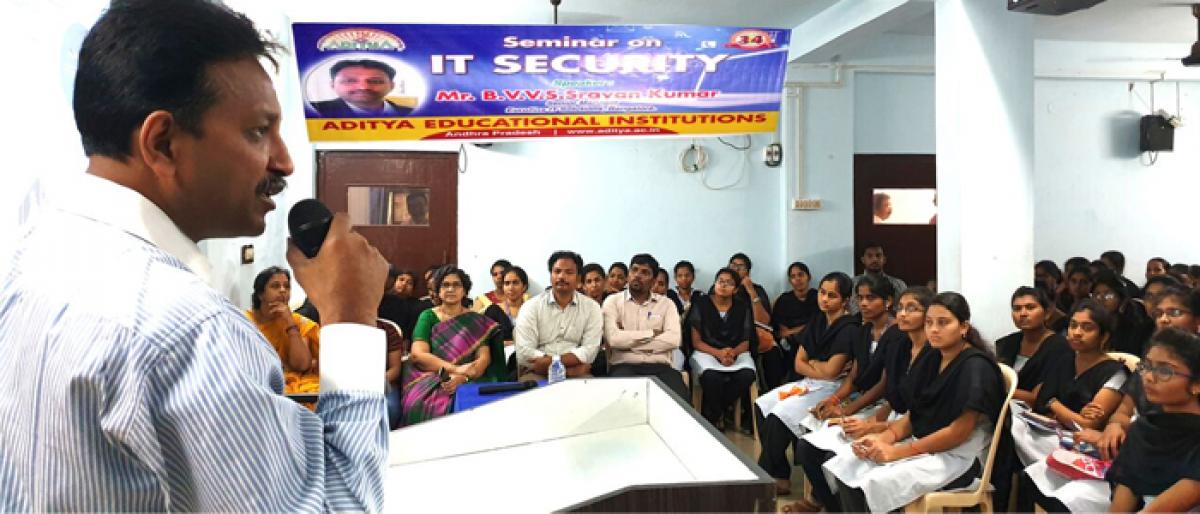 Highlights
A seminar on IT security was organised at Aditya PG College here on Friday
Kakinada: A seminar on IT security was organised at Aditya PG College here on Friday.
Senior manager of Eurofins IT Solutions of Bengaluru BVS Sravan Kumar narrated various aspects connected to computer education and the role of computers in the present competitive world.
He also explained in detail about computer and data security in software companies and the details of computer security and efforts to tamper computer security in detail. Sravan Kumar also explained in detail about security aspect at the time of such attempts.
Aditya Institutions coordinator BEVL Naidu presided over the awareness programme.
More than 200 MCA and other branch students attended the awareness programme.