AP CM Naidu hints at early polls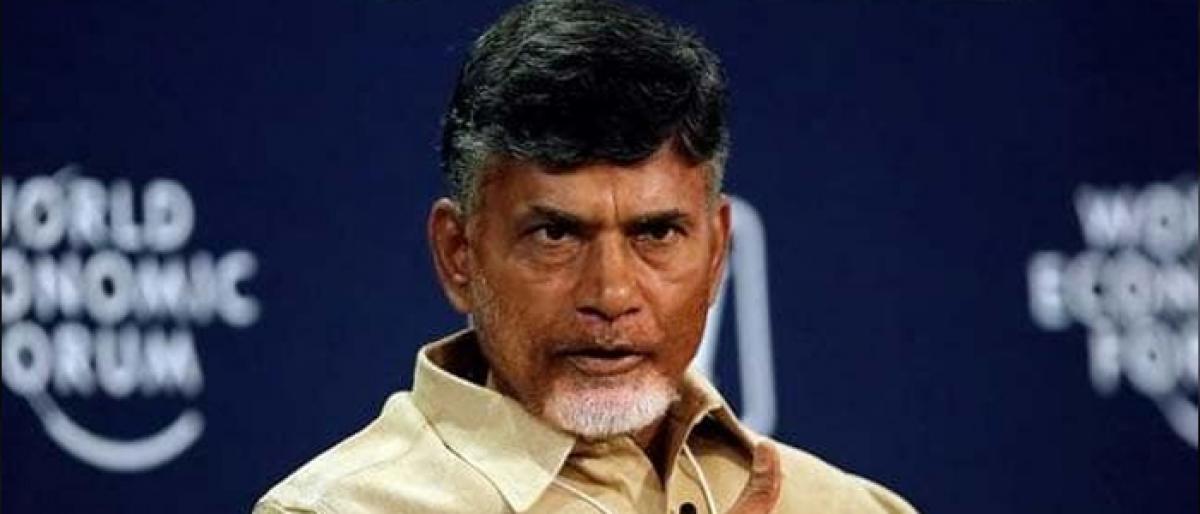 Highlights
Will the Centre decide to prepone elections to State Assembly and Lok Sabha This is the hot topic that is under discussion both in the official and political circles here The indication to the effect has come from two important quarters Chief Electoral Officer R P Sisodia said that the election notification was likely to be issued any time in February and that the Election Commission has asked
Amaravati: Will the Centre decide to prepone elections to State Assembly and Lok Sabha? This is the hot topic that is under discussion both in the official and political circles here. The indication to the effect has come from two important quarters. Chief Electoral Officer R P Sisodia said that the election notification was likely to be issued any time in February and that the Election Commission has asked them to be ready to conduct the polls.
Another indication came from Chief Minister N Chandrababu Naidu while he was reviewing the action plan for holding BC workshop at Amaravati and awareness meetings to be held at Assembly constituencies across the state for 45 days. When Naidu asked the officials about the timeline to complete various programmes, the officials informed him that all programmes planned would be completed by January 27.
Naidu directed them to see that implementation of all action plans whether they be programmes like holding BC meetings and workshops or other schemes should be completed between November 16 and December 30.
"If notification for elections is issued in January then it will not be possible to take up any programme and hence you should rework your timeline," he told them. According to sources, the NDA government led by BJP is contemplating preponing the elections as part of plan 'B'. They will not wait till April or May for general elections if they lose Assembly elections in Rajasthan, Madhya Pradesh and Chhattisgarh as it does not want to give time for the opposition to consolidate their alliance.
Secondly, the BJP would like to convert the mood of the voters and divert their attention from issues like Rafale deal towards Ram temple in Ayodhya. There is every possibility that they may call for a brief session of the Lok Sabha in January and introduce an ordinance for early construction of Ram temple so that it can link it to vote-bank politics.
The Congress and other parties which are now planning to form a grand alliance would oppose it tooth and nail and there would be pandemonium. In such a scenario, the BJP may dissolve the Lok Sabha paving way for early elections, they say. In the backdrop of this scenario, the opposition parties which are trying to form an anti-BJP front have decided to meet in New Delhi on November 29 to give a shape to the proposed front and prepare an action plan.
Interested in blogging for thehansindia.com? We will be happy to have you on board as a blogger.