Differently-abled students get scholarships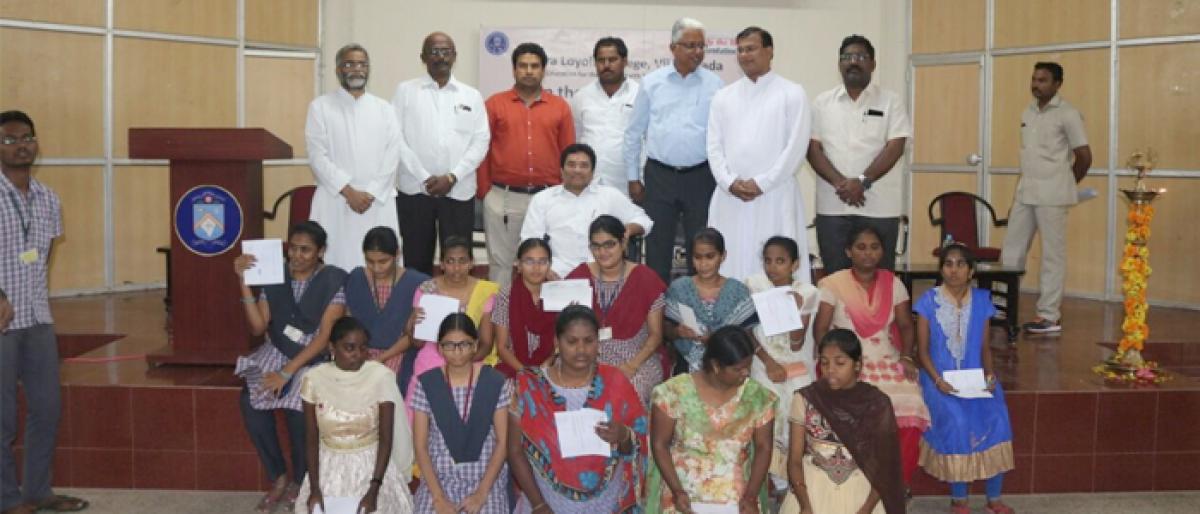 Highlights
As many as 56 differently abled students from Vijayawada and Guntur cities received scholarship from Andhra Pradesh DifferentlyAbled Corporation chairman G Koteswara Rao at a programme organised by Andhra Loyola College here on Tuesday
Vijayawada: As many as 56 differently-abled students from Vijayawada and Guntur cities received scholarship from Andhra Pradesh Differently-Abled Corporation chairman G Koteswara Rao at a programme organised by Andhra Loyola College here on Tuesday.
About Rs 7.25 lakh was distributed among 56 students through 'Help the Blind Foundation'.
Sridhar Krishna Murthy, member of the foundation was also present on the occasion.
Chief guest of the programme, Koteswara Rao said that for those who have been waiting for scholarship to pursue higher education, this was a good opportunity and expressed his gratitude to the organisers for distributing scholarship to the diabled students which was a noble cause.
He said that the students should spend the amount for their development in studies which would pay back in the future.
He further said that the disabled students after achieving high positions in future should extend their help to people in need.