English language programmes improve proficiency: Expert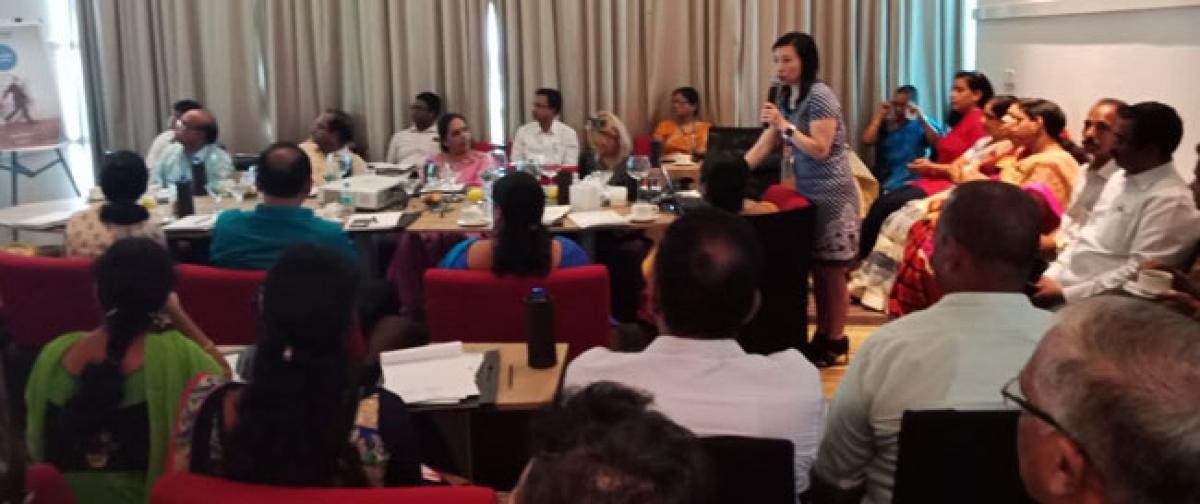 Highlights
VicePresident and Governing and Academic Board chief Ozford Institute of Higher Education, Australia Rong Liu has said that the English language programmes are designed to improve proficiency and to reach our goals They also provide thoughtprovoking and interactive learning experiences
Visakhapatnam: Vice-President and Governing and Academic Board chief Ozford Institute of Higher Education, Australia Rong Liu has said that the English language programmes are designed to improve proficiency and to reach our goals. They also provide thought-provoking and interactive learning experiences.
Speaking at a workshop for school principals organised by AP Chambers of Commerce and Industry Federation in association with Australian Trade and Investment Commission in the city on Monday, she said that in line with strategic direction and impetus to build collaboration on education related issues between both the countries, the Ozford Institute of Higher Education, Australia come forward with an initiative that is aimed to benefit Indian schools by providing them an opportunity to engage with an Australian institute face to face, learn about Australia education and progammes.
Pydah Krishna Prasad, Chairman-AP Chambers of Commerce and Industry Federation, Visakhapatnam Zone, said AP Chambers is working closely with Australian High Commission for making changes in education system to enable the students to be on par with other countries.
The workshop was specially designed to introduce school principals to Australian education system and to identify new areas where their students and teachers can be up skilled.
Emphasising the importance of the quality curriculum, M Sudhir, Vice Chairman-APCCIF, Visakhapatnam zone said businessmen and entrepreneurs should come from good schools with quality education which would benefit society and public at large.
Through the workshop, participants would acquaint themselves with a variety of ways of teaching that gives students best outcome through an environment that is supportive, he added. J Aruna Reddy, Principal, Oak Valley International School said the workshop gave an insight into educational courses and an opportunity to enhance the knowledge about education in Australia.