Cops foil suicide bid by unemployed in Vijayawada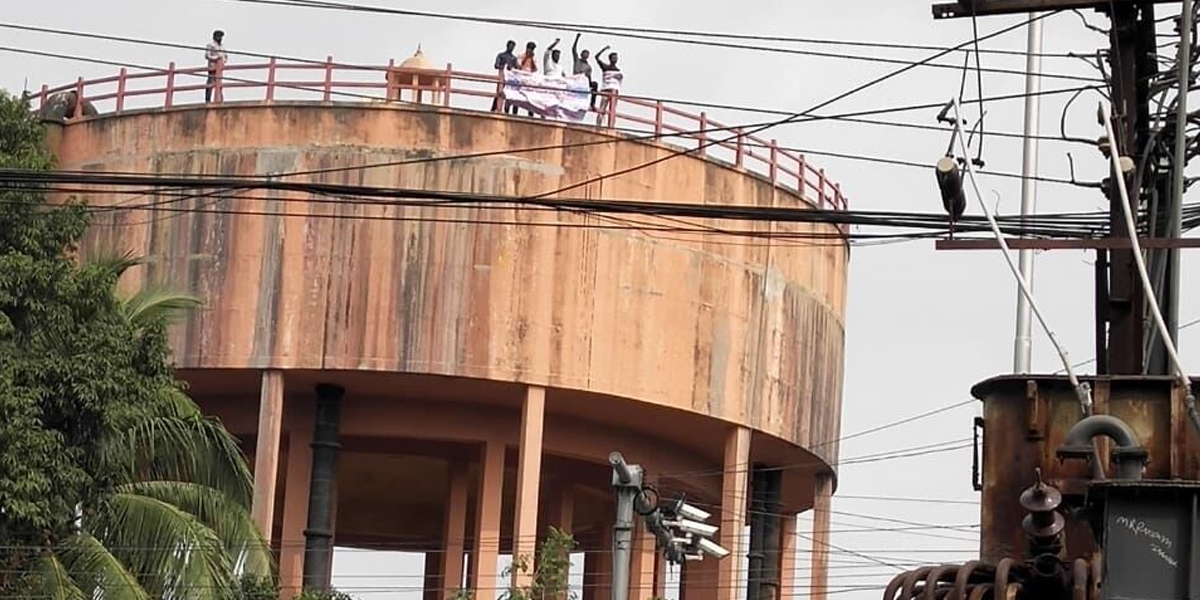 Highlights
About 10 members of Andhra Pradesh Pashusamvardhaka Polytechnic Nirudyogula Samgam APPPNS climbed the water tank at IGMS here on Thursday and demanded that the government fill the vacant Veterinary Assistant posts
Vijayawada: About 10 members of 'Andhra Pradesh Pashusamvardhaka Polytechnic Nirudyogula Samgam' (APPPNS) climbed the water tank at IGMS here on Thursday and demanded that the government fill the vacant Veterinary Assistant posts.
The unemployed APPPNS members from various parts of the state staged a protest in front of Director Animal Husbandry Officer and later submitted a memorandum to the Director (AH), D Somasekharam.
After receiving the memorandum, the director left saying he was busy. All the members of APPPNS proceeded towards the water tank and about 10 members climbed the water tank carrying blades and bottles filled with kerosene demanding that the government fill about 800 vacant veterinary posts across the state.
However, the police took the situation under control by arresting them.
The APPPNS president, D Koteswara Rao told 'The Hans India' that hundreds of unemployed youth were eagerly waiting for the government to fill the vacant posts.
He recalled that about 20 days ago they met the director of Animal Husbandry and gave a memorandum. The director assured that he would talk to the concerned department heads and nothing had happened till now.
He said that the director took the memorandum and left saying he was busy. The irate protesters proceeded towards the water tank and about 10 members climbed the water tank.
A few members who were at the tank douse kerosene and tried to commit suicide.
On receiving the information, Machavaram CI Sahera Begum with the police team swung into action and brought the situation under control. The arrested members were shifted to Patamata and Machavaram police stations.