Govt intervention brings sea change in nomadic tribe lives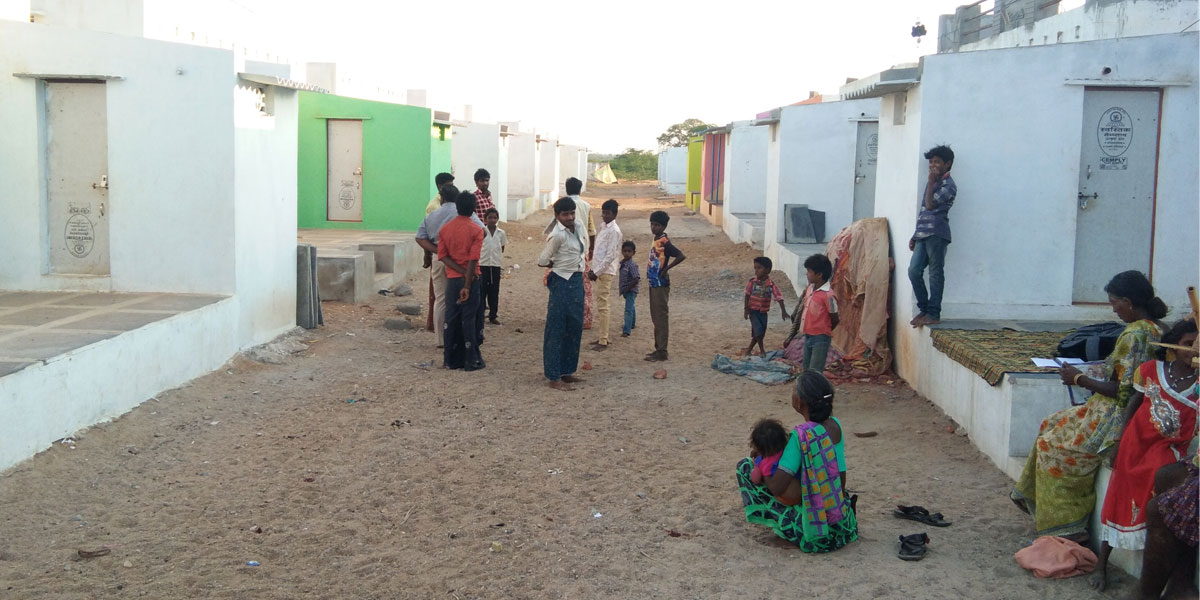 Highlights
nomadic tribes living in fringe villages of Rayadurgam and Karnataka border, who has been on the move from village to village in search of livelihood are now a happier lot living in their own village and rehabilitation colony and educating their children by sending them to schools, thanks to the initiative of Minister for Information and Rural Housing Kalava Srinivas
On Minister Kalava's instructions, nomadic tribes get BC-A certificates
Govt constructs a housing colony for 400 families at Jumjumrampalle village
Rayadurgam (Anantapur): nomadic tribes living in fringe villages of Rayadurgam and Karnataka border, who has been on the move from village to village in search of livelihood are now a happier lot living in their own village and rehabilitation colony and educating their children by sending them to schools, thanks to the initiative of Minister for Information and Rural Housing Kalava Srinivas.
The nomadic tribesmen and women numbering about a 1,000 were constantly on their move in search of temporary work and livelihood. The tribesmen with their 400-odd families do not know their identity as they are not given any caste certificates by the government.
Their children never went to school and even if they did, they would attend government schools for a few months and then leave the school after shifting to another village.
The Nomadic people known as Budabukkalu, Jogini, Mehethattara and Dasari have received caste certificates due to the intervention of Minister Srinivasulu.
They were given certificates after studying about the tribe by going to Davanagiri area in Karnataka where the tribe originated from and finally certified them as BC-A class.
They would earn their living by fancy dresses of mythological roles while some raised sheep and goats for their survival.
Dogs were their permanent companions and they would follow them wherever the tribes go.
These people do not have ration cards, gas connections and houses of their own. The Minister embarked on a rehabilitation project by issuing them ration cards, houses, gas connections and other government benefits.
A beautiful colony was built for the 400-odd families at Jumjumrampalle village and all amenities are being provided.
Gauramma, Ramakka and Hanumanthu, residents of their new housing colony, stated that they are now a happier lot as there is now no need for them to live as nomads anymore.
Their children can now go to schools and study and come up in life. Government's intervention brought about a sea change in their lives and improved their quality of life.