High Court bifurcation complete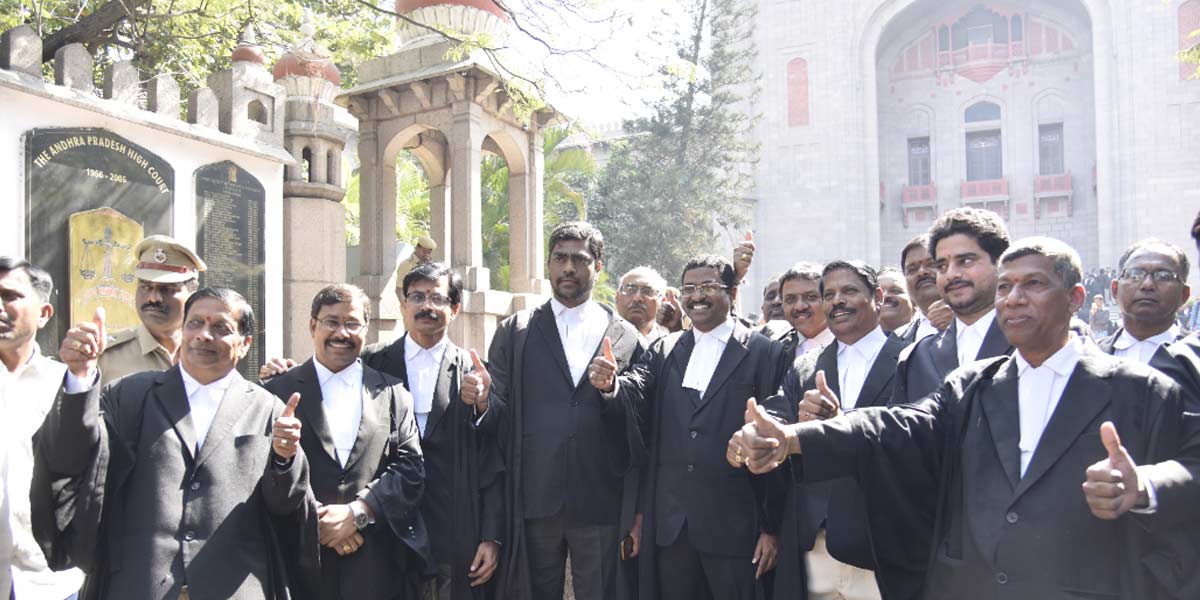 Highlights
After fouranda half years of waiting, the Hyderabad High Court, which has been serving Telangana and Andhra Pradesh, will be divided between the two states on Tuesday
​Hyderabad/ Vijayawada: After four-and-a- half years of waiting, the Hyderabad High Court, which has been serving Telangana and Andhra Pradesh, will be divided between the two states on Tuesday.
Telangana and AP High Courts will begin functioning from Hyderabad and Vijayawada respectively after the swearing-in ceremony of chief justice and acting chief justice of Telangana and Andhra Pradesh. Governor for Telangana and AP ESL Narasimhan will first administer oath of office to Telangana chief justice TBN Radhakrishnan at Raj Bhavan in Hyderabad and Andhra Pradesh acting chief justice C Praveen Kumar later at Indira Gandhi Municipal Corporation Stadium in Vijayawada.
The division of the High Court has been hanging fire for various reasons though it should have been done much early under the provisions of the AP State Reorganisation Act. Chief Justice-designate Praveen Kumar and other judges arrived in Vijayawada on Monday ahead of the appointed day on Tuesday. District Judge Y Lakshmana Rao, Chief Secretry Anil Chandra Punetha, Commissioner of Police Ch Dwaraka Tirumala Rao, Joint Collector Vijaya Krishnan and Sub Collector Misha Singh welcomed the Chief justice and other judges on their arrival in two Garuda air-conditioned buses.
They have been directly driven to Novotel Hotel where they would be staying for some time till permanent accommodation is found for them. At the entrance of the 5-star hotel, the chief justice, along with the judges, are given a guard of honour.
The AP High Court would be temporarily housed in the Chief Minister's camp office in the city where ten court halls have been arranged. The Roads and Buildings office near the camp office has been allotted for the administrative staff of the high court.
Municipal Administration Minister P Narayana said that the temporary high court building at Amaravati would be completed by the end of January. As many as 10 judges have been appointed for Telangana High Court and 16 judges for AP.