Minister Siddha Raghavarao wishes happy new year at Ongole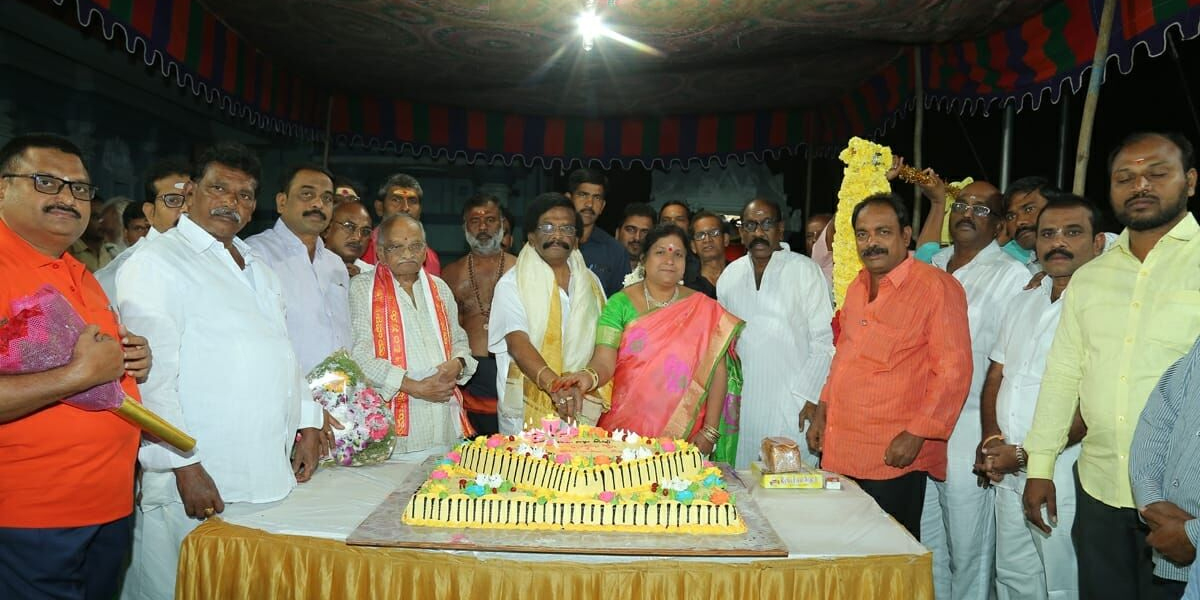 Highlights
Minister Siddha Raghava Rao conducted New Year celebrations at his residence here on Tuesday He wished people a healthy and prosperous new year
Ongole: Minister Siddha Raghava Rao conducted New Year celebrations at his residence here on Tuesday. He wished people a healthy and prosperous new year.
The Minister along with wife Lakshmi Padmavathi, son Sudheer Kumar and daughter-in-law Lakshmi Sruthi cut the cake.
MLC Magunta Srinivasulu Reddy, SC Cooperative Finance Corporation chairman Jupudi Prabhakar, former MLAs N Papa Rao, BN Vijay Kumar, district collector V Vinay Chand, joint collectors S Nagalakshmi(1), D Markandeyulu(2), Irrigation department SC Ravi, rural water supply department SC Sanjeeva Reddy, Zilla Parishad CEO Kailash Girishwar, district education officer Subba Rao, Sarva Shiksha Abhiyan PO Venkateswara Rao and district medical and health officer Rajya Lakshmi were present.