Centre flayed for ignoring promises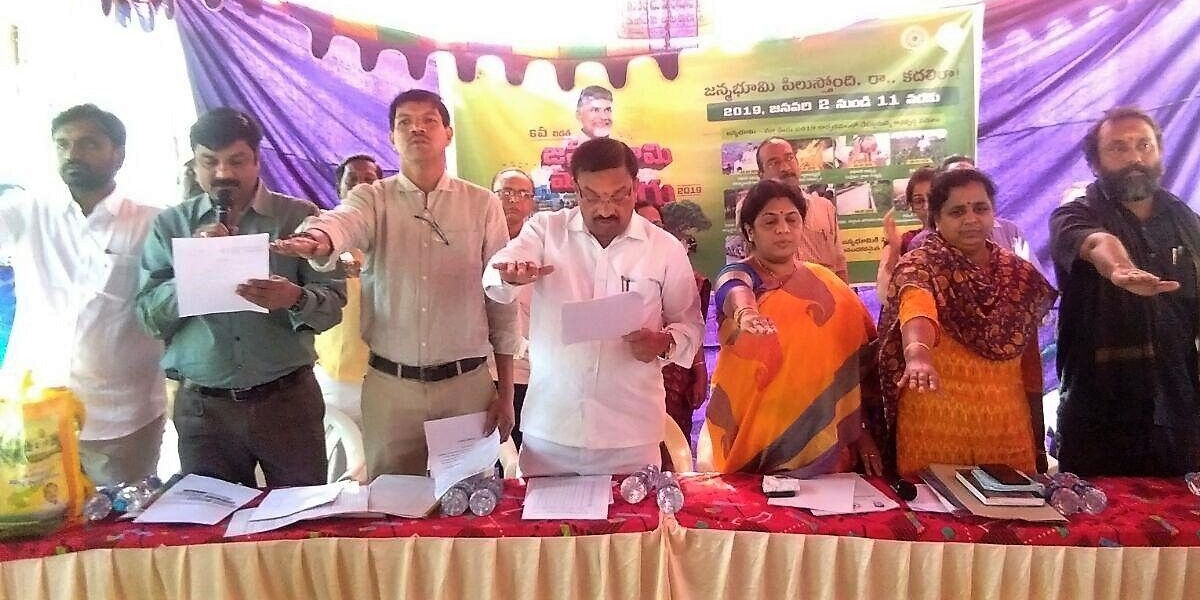 Highlights
MLC Adireddy Appa Rao has said that the Central government not fulfilled 19 assurances mentioned in Andhra Pradesh State Bifurcation Act2014 during the last fourandahalf years
Rajamahendravaram: MLC Adireddy Appa Rao has said that the Central government not fulfilled 19 assurances mentioned in Andhra Pradesh State Bifurcation Act-2014 during the last four-and-a-half years.
Participating in 6th phase of Janmabhoomi programme held in 1st division here on Wednesday, he said the Central government also cheated the state by not giving Special Category Status.
He said 62 percent of Polavaram Project works were completed and about 5,400 people visited the project from the city. Chief Minister N Chandrababu Naidu can only develop the state and underlined the need to support him in the ensuing elections also.
Mayor P Rajani Sesha Sai said about 4,200 houses were constructed in the city and still many are waiting for houses. Chief Minister N Chandrbabu Naidu was the only leader to give effective administration to the state, she added.
Godavari Urban Development Authority chairman Ganni Krishna said in spite of financial crisis, Naidu was implementing various welfare schemes in the state.
Later, corporation deputy commissioner T Rajagopala Rao administered the pledge to the officials and leaders. Corporator K Rama Krishna and others were present.