Workshop on Radio Chemistry from tomorrow in Vijayawada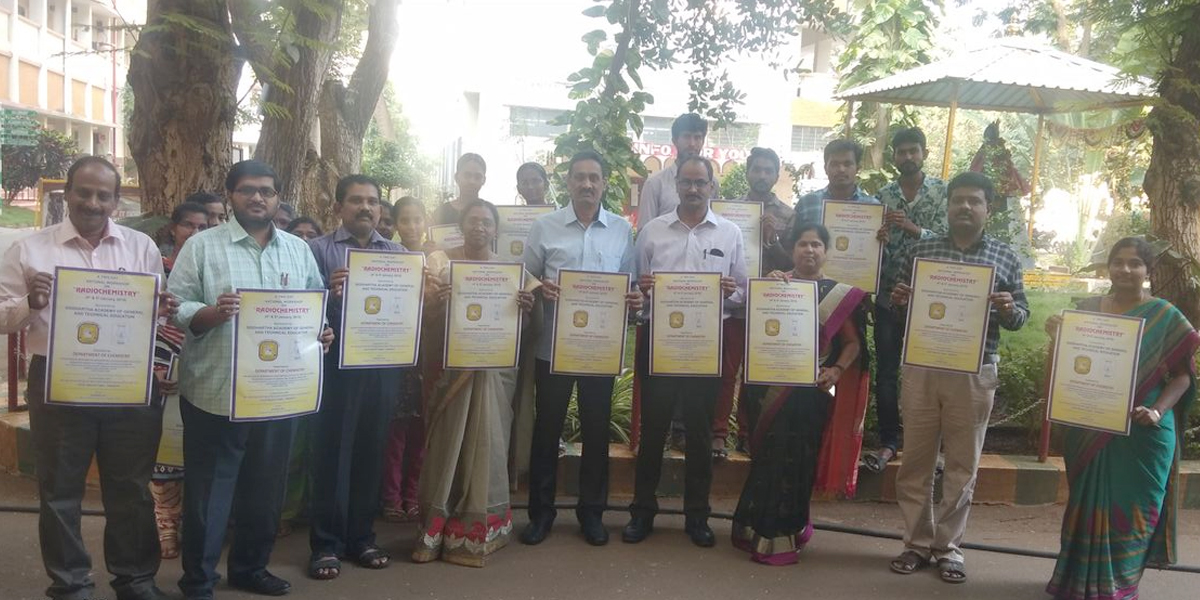 Highlights
The chemistry department of PB Siddhartha College of Arts and Science PBS would organise a twoday Radio Chemistry workshop on the college premises on January 4 and 5, according the college principal Dr M Ramesh here on Wednesday
Vijayawada: The chemistry department of PB Siddhartha College of Arts and Science (PBS) would organise a two-day 'Radio Chemistry' workshop on the college premises on January 4 and 5, according the college principal Dr M Ramesh here on Wednesday.
The chief guests of the programme would be IANCAS, Kalpakkam president Dr Krishna Murthy, secretary Dr KA Venkatesan, scientist Dr R Kumarasen and scientist Dr GVS Ashok Kumar.
He said that the workshop would be organised by dean Prof Rajesh C Jampala, director V Babu Rao, secretary Dr M Manoranjini, Dr M Davidraju, TNVSS Satyadev, Dr PTSRK Prasad, V Sailaja, G Hebsiba, Dr M Madhu, V Vishalakshamma and J Lingaiah. A poster was released on the occasion.