MLA BC Janardhan Reddy releases water from Alaganur dam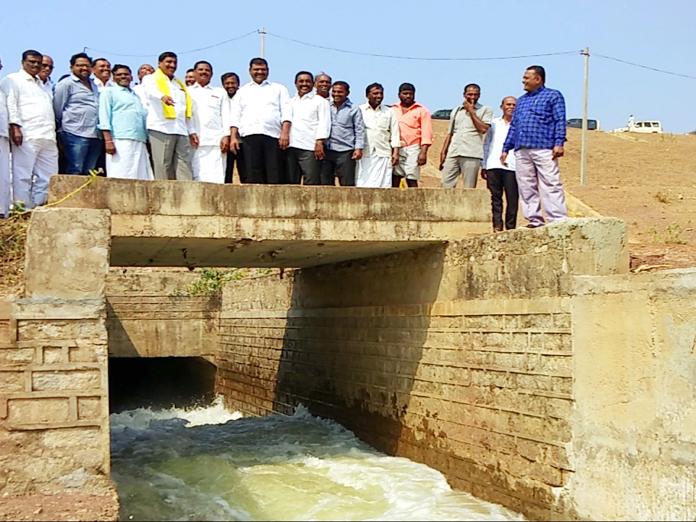 Highlights
On the instructions of the District Collector Banaganapalle MLA BC Janardhan Reddy has released water from Alaganur reservoir Several farmers have met the MLA urging him to save the crops from withering and to supply water for drinking needs Responding to their request, Janardhan Reddy has rushed to Kurnool and brought the issue to the notice of the District Collector
Kurnool: On the instructions of the District Collector Banaganapalle MLA BC Janardhan Reddy has released water from Alaganur reservoir. Several farmers have met the MLA urging him to save the crops from withering and to supply water for drinking needs. Responding to their request, Janardhan Reddy has rushed to Kurnool and brought the issue to the notice of the District Collector.
The Collector reacting positively issued orders for release of water from Alaganur reservoir. Even, the farmers of Nandyal division met Minister for Medical and Health Education NMD Farooq on Wednesday and gave a representation him requesting to release water to Kurnool-Cuddapah (KC) Canal and save the crops from withering. Responding to the plea of the farmers, Minister NMD Farooq immediately spoke to the officials of the Irrigation department and instructed to ensure water to the last ayacut of KC Canal.

Subscribed Failed...
Subscribed Successfully...