YSRCP planning to give tickets only to crorepatis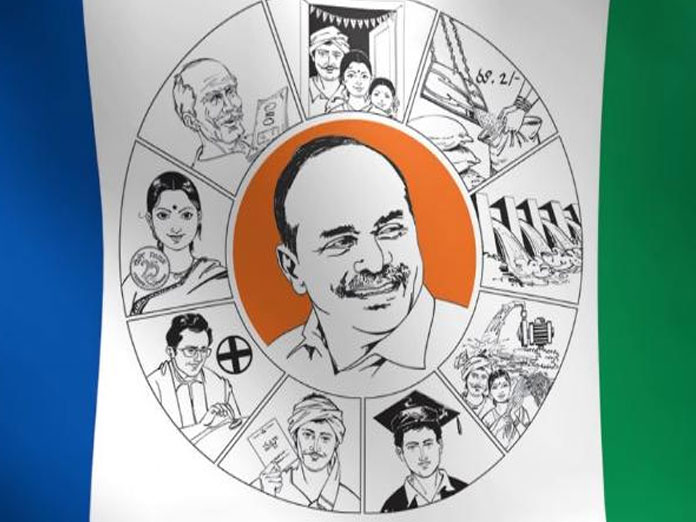 Highlights
TDP president N Chandrababu Naidu criticised that YSRCP is planning to give tickets only to those who could invest crores of rupees in theAssembly electionsChandrababu Naidu spoke to TDP leaders through a teleconference on Saturday and flayed that YSRCPs candidates are not the leaders from the people, but they are leaders by their financial status YSRCP has been doing politics for making mone
Amaravati:TDP president N Chandrababu Naidu criticised that YSRCP is planning to give tickets only to those who could invest crores of rupees in theAssembly elections.Chandrababu Naidu spoke to TDP leaders through a teleconference on Saturday and flayed that YSRCP's candidates are not the leaders from the people, but they are leaders by their financial status. "YSRCP has been doing politics for making money.

Jagan politics are with money only", he said.He stated that YSRCP president YS Jaganmohan Reddy entered alliance with the TRS in the name of Federal Front, which is not existing in anyway. He recalled that TRS leaders threw stones on Jagan in Warangal, when he went for Odarpu Yatra before bifurcation of united AP.
But now, he joined hands with the same TRS despite facing humiliation to safeguard his properties located in Telangana, Naidu added. All these things must be exposed in the public to create awareness, he said.Reacting on Prime Minister Narendra Modi and other BJP leaders' comments that they have given special treatment to AP during last four and half years, Naidu said that it was nothing but adding insult to injury.
He explained that they did nothing for the development of the State, but they are claiming that they have done a lot.Naidu said that BJP leaders were trying to destabilise Congress and JDS government in Karnataka. It brought the birth place of Lord Rama Ayodhyainto news again just before the general elections.