Save fuel for future needs, says Mayor PRS Sai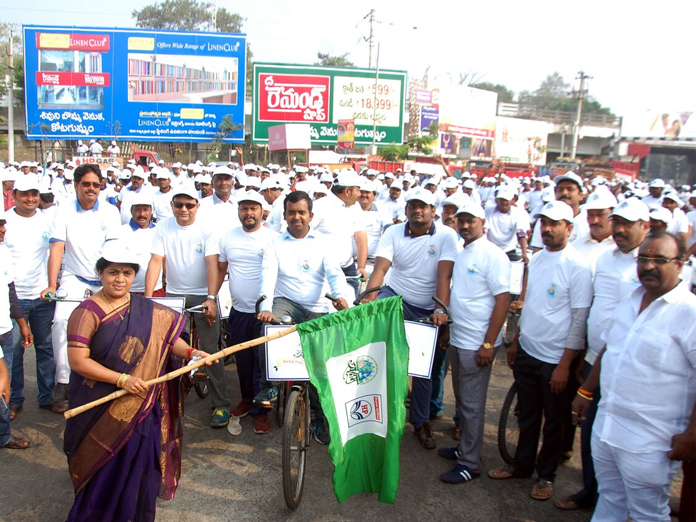 Highlights
Mayor Pantham Rajani Sesha Sai has underlined the need to use gas economically as per the requirements and also save it for future generations
Rajamahendravaram: Mayor Pantham Rajani Sesha Sai has underlined the need to use gas economically as per the requirements and also save it for future generations.
Flagging off a cycle rally organized in the name of 'Sakshyam Cycle Rally' at Pushkar Ghat, she said the rally was aimed at bringing awareness among the people about saving fuel for our future needs.
Everyone should know the importance of gas and use it judiciously and she advised the gas distributors to conduct more such rallies in this regard.Gas should not be wasted unnecessarily, she added.

East and West Godavari districts gas distribution official B Raja Sekhar said distributors of twin Godavari districts organized the rally and about 550 rallies were conducted across the country.
The rally started at Pushkar Ghat and concluded at Kumari theatre.