ENC staff told to maintain professional competence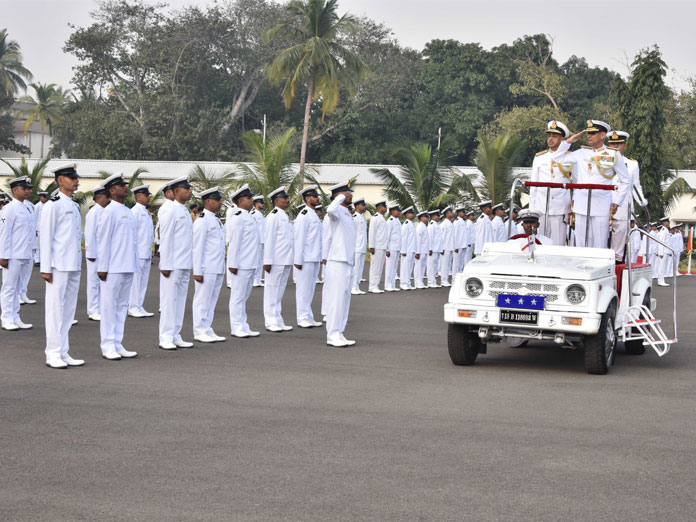 Highlights
Flag Officer CommandinginChief, Eastern Naval Command ENC Vice Admiral Karambir Singh said that the missionbased deployment transformed Indian Navy as a Net Security Provider in the Indian Ocean Region
Visakhapatnam: Flag Officer Commanding-in-Chief, Eastern Naval Command (ENC) Vice Admiral Karambir Singh said that the mission-based deployment transformed Indian Navy as a Net Security Provider in the Indian Ocean Region.
He complimented the units of ENC for maintaining a high tempo of operations meeting all challenges on the Eastern Seaboard and displaying outstanding professionalism in the conduct of several important exercises during last year.
Karambir Singh highlighted the need to maintain professional competence by each member to ensure combat effectiveness and prolonged deployments.
On the occasion of Republic Day, a ceremonial parade was held at the Eastern Naval Command (ENC) parade ground on Saturday.
Vice Admiral Karambir Singh took the salute and inspected a 50-men Armed Guard and later reviewed the platoons comprising naval personnel drawn from all ships, submarines and establishments, Defence Security Corps and Sea Cadets Corps.