Fight with Centre for funds, TDP advises YSRCP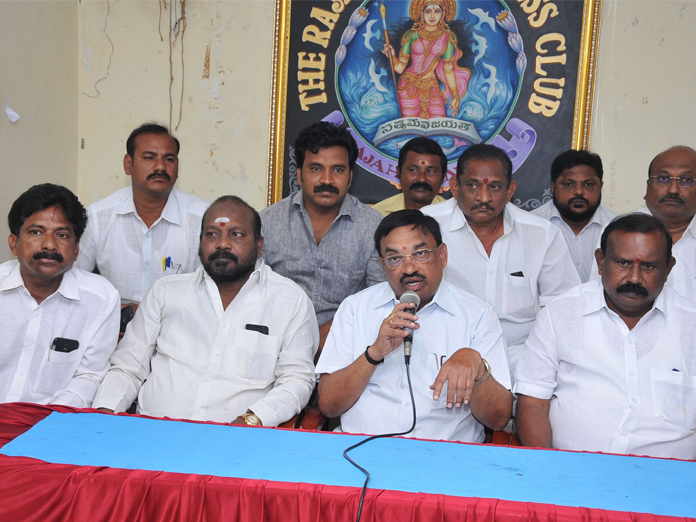 Highlights
MLC Adireddy Appa Rao has said Chief Minister N Chandrababu Naidu was the only leader who stuck to his promises His sops announced for BCs were a glaring example for it, he added
Rajamahendravaram: MLC Adireddy Appa Rao has said Chief Minister N Chandrababu Naidu was the only leader who stuck to his promises. His sops announced for BCs were a glaring example for it, he added.
Speaking to reporters at Press Club here on Monday, he said the the BC community was in a jubilant mood because of the assurances given by Naidu. Thousands of BCs participated in the 'Jayaho BC' meeting held in the city on Sunday night.
Naidu announced the setting up of corporations for all the categories under BCs for their overall development. Pensions with arrears would also be given shortly and directions were given to the officials in this regard.
He advised YSRCP to fight against Central government to get funds to the state instead of making allegations against Naidu who was striving for the development of the state.
BJP MLC Somu Virraju was making baseless statements against Naidu not able to digest the response coming to him from the people, the MLC said.
TDP leaders A Vasu, NC Babu, R Raju, DP Sundari and others were present.