Assessment camp for differently-abled kids held by SSA in Kakinada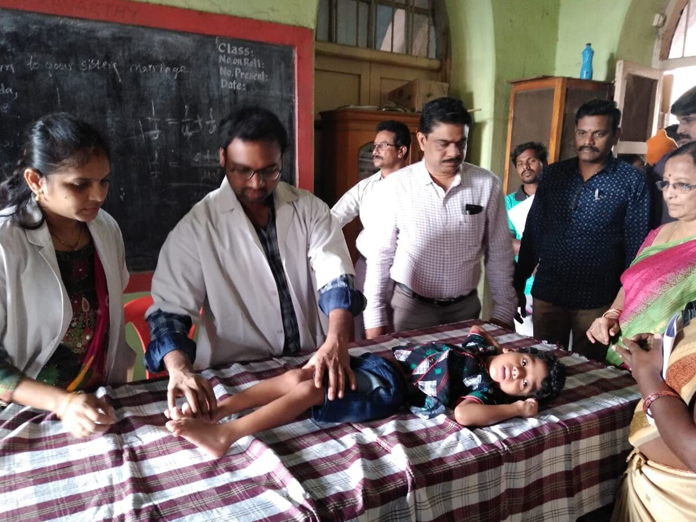 Highlights
The Sarva Siksha Abhayan, East Godavari organised assessment camp for differently abled children at Mc Lauren School grounds here on Thursday
Kakinada:The Sarva Siksha Abhayan, East Godavari organised assessment camp for differently abled children at Mc Lauren School grounds here on Thursday.
The camp was declared open by SSA project officer M Seshagiri. Eye, ENT and orthopedic tests were conducted by qualified doctors.
Children who need hearing aids, tricycles, calipers, wheel chairs, speech trainer, walkers sprint, clutches CP chair, Braille kits and other things were identified and necessary arrangements were made to distribute these appliances. A total of 360 school children along with their parents attended the assessment camp.
SSA project officer M Seshagiri on this occasion said that the second round of assessment camp will be organised at Pithapuaram in the district on February 4.
SSA coordinator S Vijayalakshmi, assistant coordinator VV Sivagiri and other SSA officials participated.