Farmer climbs tower, threatens to end life in Gurazala town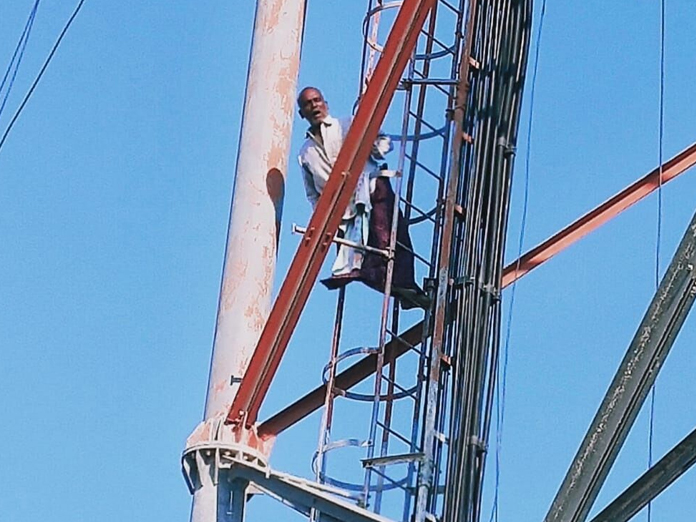 Highlights
A farmer who suffered severe losses in cotton cultivation attempted suicide by climbing a BSNL tower in Gurazala town on Thursday The farmer was identified as Madas Ramachandraiah
Guntur: A farmer who suffered severe losses in cotton cultivation attempted suicide by climbing a BSNL tower in Gurazala town on Thursday. The farmer was identified as Madas Ramachandraiah.
He said that he suffered heavy losses in agriculture and sought assistance from the government. When he did not get any help, he climbed the tower. He threatened to end life by jumping from the tower.
The police officials rushed to the spot and urged him to come down immediately. They took him to the police station for taking further action.