Nellore railway station to get a makeover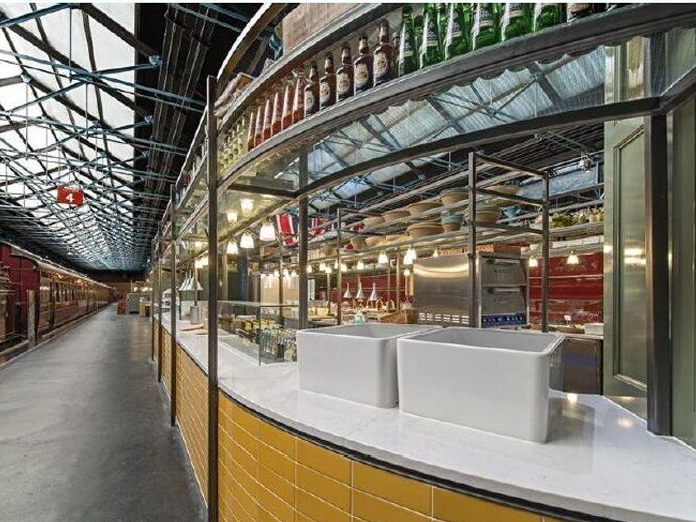 Highlights
The main railway station is going to be modernised with Rs 100 crore as part of redevelopment plan
Indian Railways proposes modernisation of the station
RLDA & NBCC will be taking up the iconic project
Nellore: The main railway station is going to be modernised with Rs 100 crore as part of redevelopment plan.
Rail Land Development Authority (RLDA) and National Buildings Construction Company Ltd (NBCC) will take up the project and the station will be developed as energy efficient and eco-friendly one by providing green terraces, cellular rainwater harvesting, solar panels, LED lighting, use of energy efficient devices, installation of insulation on rooftop, use of capacitors at load centres, high efficiency motors and solar external lighting for convenience of passengers.
Nellore Railway Station Redevelopment Project is an upgradation project, keeping in view of the expected additional inflow of passengers in the next few years where station complex is integrated with other infrastructure facilities to provide a seamless experience to the passengers by providing world class infrastructure and iconic architecture, duly utilising commercial potential of the station.

At present, Nellore railway station is under Non-Suburban Grade 3 (A-Category) station and is in the busiest railway trunk route of Vijayawada-Chennai. This station handles 43 pairs of express trains and 7 pairs of passenger trains daily. The average footfall per day is around 25,000.
An iconic structure with modern state-of-the art-facilities integrating both sides of the city such as entry and exit on both sides of the station. Additional facilities like retail stores, shopping, hospitality, food-court etc will be provided.
Spacious circulating area and sufficient provision for drop off, pick up and parking along with congestion free non-conflicting entry/exit to the station premises will be another facility.
The green building design with optimum use of natural ventilation, lighting, user friendly international signage boards understandable by all sections of the society, multilingual digital signage along with Braille script wherever feasible will be provided.
Essential facilities at concourse like catering, small retails, wash rooms, cloak rooms, drinking water, ATM, pharmacy and internet will be attraction in the station premises.
Integration with other modes of public/ private transport system; implementation of all the applicable fire and life safety standards; security system like CCTV cameras; integrating intrusion and detection and access control and video surveillance will be ensured. Stalls or retail kiosks for sale of local crafts/arts/products will also be established to improve local art and culture.
Facilities for differently abled like exclusive parking, rest room, ramp, drinking water, toilets will be provided as per norms.
The project is also taking care of efficient water supply system, sewage system including waste water treatment plant, waste and rainwater disposal system will be implemented, according to South Central Railway officials.