Krishnaiah flayed for 'divide & rule policy'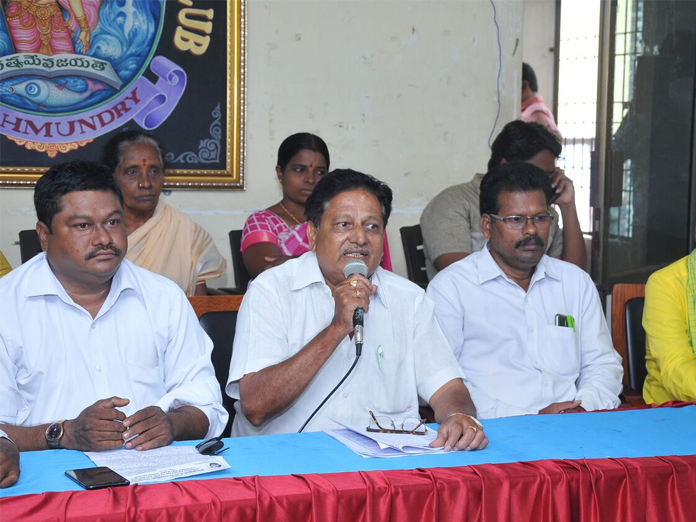 Highlights
AP Backward Classes Welfare Association general secretary Gangula Surya Rao alleged that the BC association national leader R Krishnaiah was encouraging groups in each district for his own benefit and using the divide and rule policy against them, which in turn, would only weaken the people belonging to the backward classes
Rajamahendravaram: AP Backward Classes Welfare Association general secretary Gangula Surya Rao alleged that the BC association national leader R Krishnaiah was encouraging groups in each district for his own benefit and using the divide and rule policy against them, which in turn, would only weaken the people belonging to the backward classes
Speaking to reporters at the press club here on Tuesday, he lamented that Krishnaiah had not invited him to the recent BC Garjana meeting although he worked with him for a long time.

While BCs were trying to work in unison to achieve their demands, Krishnaiah was trying to create differences among them which was posing problem for BCs.

Chief Minister N Chandrababu Naidu had announced Krishnaiah as candidate for Telangana Chief Minister, if Telugu Desam Party gets majority in Telangana Assembly elections.
But, he was alone in the elections as BCs refused to support him owing to his selfish and narrow minded attitude, he opined.
Now Krishnaiah was supporting YSRCP president YS Jaganmohan Reddy for his own personal ends, for which BCs were opposing him, he said.
It is the right time for all BCs to come under one umbrella to realize their demands, he added.