AP Govt will have to bear additional burden of 1,500 cr : Ajay Jain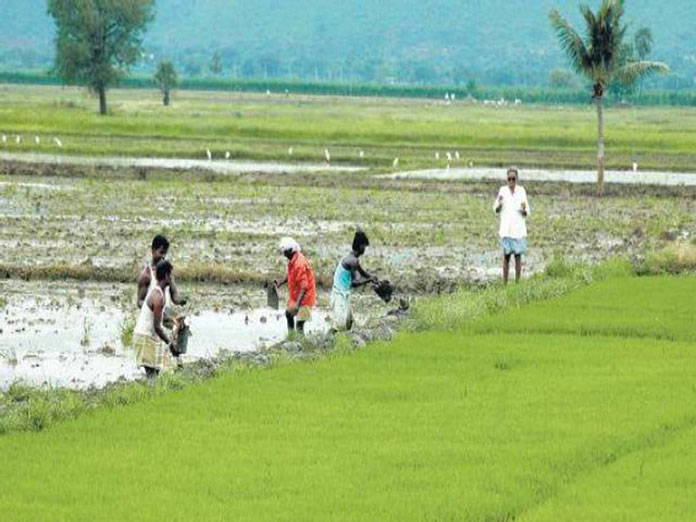 Highlights
The State Government has to bear additional burden of Rs1500 crore per year for two hours extra power to be supplied to the farmers in the State It may be recalled the State Government recently decided to give 9 hours power supply to agriculture sector instead of seven hours a day
Vijayawada: The State Government has to bear additional burden of Rs.1500 crore per year for two hours extra power to be supplied to the farmers in the State. It may be recalled the State Government recently decided to give 9 hours power supply to agriculture sector instead of seven hours a day.
Consequently, energy demand for agriculture will increase to 189 million units per day from the existing 167 million units per day. Principal Secretary Energy and Infrastructure and Investment Ajay Jain said on Thursday that Chief Minister N Chandrababu Naidu had directed the energy department to ensure supply of nine hours a day at any cost to the farmers.
Ajay Jain held Tele conference with the Discoms and higher officials of the energy department on Thursday. He said that Chief Minister had instructed the energy department that no crop should be withered due to poor supply of power. Jain directed the Discoms to identify bottle necks, develop infrastructure wherever necessary to maintain nine-hours supply besides effectively ensuring 24x7 power supply to domestic, commercial and industrial categories.
Ajay Jain instructed the officials that Government would bear additional burden of Rs.1500 crore per year with the increase of two hours supply to the farmers. Jain said as the dependence on agriculture bore wells may significantly increase during the Rabi season, officials, particularly working in drought prone areas, need to take special measures to avoid any interruptions in power supply, he said.
He further said the government is already spending around Rs 6,000 crore per annum for the 7 hours power supply to agriculture sector and it will increase to Rs.7500 crore henceforth.
Besides, the present consumption of 12,574 Million Units of power for 7 hours is estimated to increase to 15000 MU with nine hours power supply to more than 17.85 lakh agriculture pump sets in the state.
Ajay Jain further directed DISCOMs on implementation of special schemes to take measures to provide free power to SC,ST households, dhobi ghats, hair cutting salons, laundries run by Rajaka community, shops of Goldsmiths (BPL), MBC community (BPL), handlooms and textiles and horticulture nurseries. The government is providing 100-150 units of free power per month for the above categories, he added.
Principal Secretary, IT and CMD APTRANSCO K.Vijayanand, JMDs of APTRANSCO, Dinesh Paruchuri and Umapathi, Advisor for Power sector, K.Ranganatham, CMD APSPDCL & APEPDCL, M.M.Nayak, Directors of APTRANSCO, APGENCO, APDISCOMs and other officers participated in the teleconference.