2,90,780 voters to exercise franchise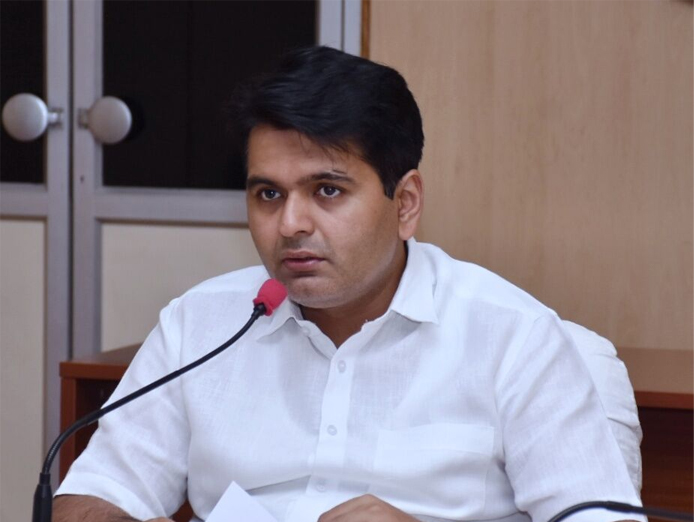 Highlights
In total 2, 90,780 voters enrolled for East and West Godavari Graduates Constituency of AP Legislative Council, said East Godavari Collector and Returning Officer of MLC polls Kartikeya Mishra
Kakinada: In total 2, 90,780 voters enrolled for East and West Godavari Graduates Constituency of AP Legislative Council, said East Godavari Collector and Returning Officer of MLC polls Kartikeya Mishra.
Addressing the media at Collectorate on Thursday, the Collector said that as per the final publication, 82579 claims were accepted out of 98028 claims received after draft publication completed on January 10.
The Collector also said that in the final roll, 1, 70,913 voters are from East Godavari and 1,19,867 voters from West Godavari.
Kartikeya Mishra also said that the Voter Helpline App developed by the Election Commission of India (ECI) aims to provide a single point service and information delivery to voters across the country.
The Collector also said that one can verify vote in the electoral roll, location and route to polling station in Google map and submission of forms 6, 6A, 7, 8 and 8A, register complaints related to electoral services through this App.
This App will be made available in a week, Kartikeya Mishra disclosed.