Ganja cultivation goes unabated in Araku agency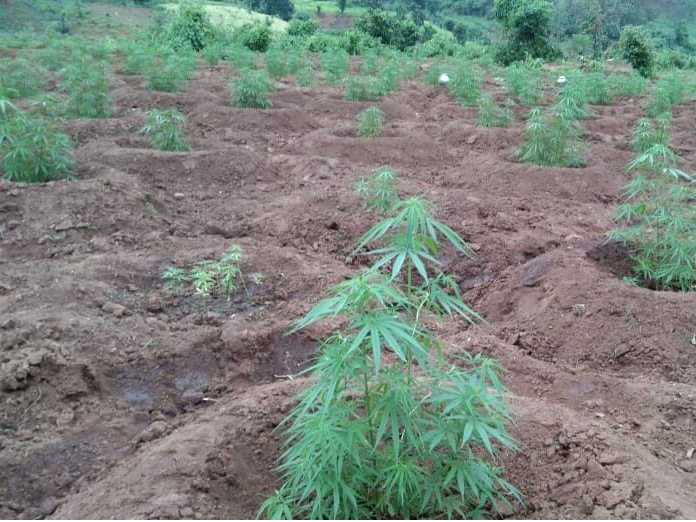 Highlights
As the demand for ganja has been increasing steadily, the leaders in Agency areas are targeting jobless youth including women and deploying them in cultivating ganja on the sloppy hills
Visakhapatnam: As the demand for ganja has been increasing steadily, the leaders in Agency areas are targeting jobless youth including women and deploying them in cultivating ganja on the sloppy hills.
Though the Prohibition and Excise officials along with district police are regularly identifying and destroying it several acres, the cultivation area is increased to over 10,000 acres in 200 villages in Visakha agency areas.
Most of the villages which come under Munchangiputta, Peddabailu, Chinthapalli, G Madugula and GK Veedi mandals have been producing ganja. The offenders also resorted to smuggling of contraband by transporting through airways and the issue came to light after two youth were taken into custody by Telangana police.
During interrogation, the duo admitted that they brought the contraband from Araku agency. In a similar incident, the officials recovered 20 kgs of contraband from Indigo Cargo warehouse at Imphal airport.
Recently, the Excise sleuths seized 100 kgs of ganja which brought from Araku agency. The district police had destroyed over 65,000 kgs of ganja plantations last year, but in the last one month, the raids and destroying of plantations were affected due to transfer of officials from Excise department.
Speaking to The Hans India, a senior CISF official from Vizag airport, on a condition of anonymity, said that CISF officials only will check the hand luggage and passes while the huge baggage will be scanned by the four service operators at airport. As of now there are no such cases found at Vizag airport.
Some Left party leaders in Agency alleged that the local ruling party leaders were encouraging the ganja cultivation by deploying unemployed youth including women as workers in their farms.
Police officials were not able to arrest the kingpin in ganga cultivation, allege the leaders of Left parties. A total of 3,200 acres of ganja crop was demolished by both Excise and district police, around 63,750 kgs ganja was destroyed and 17 PD Act cases were booked in recent years.
One Baba, the prime accused in ganja cultivation, was arrested by Kasimkota police recently.