Triumph Motorcycles to auction Scrambler from Jurassic World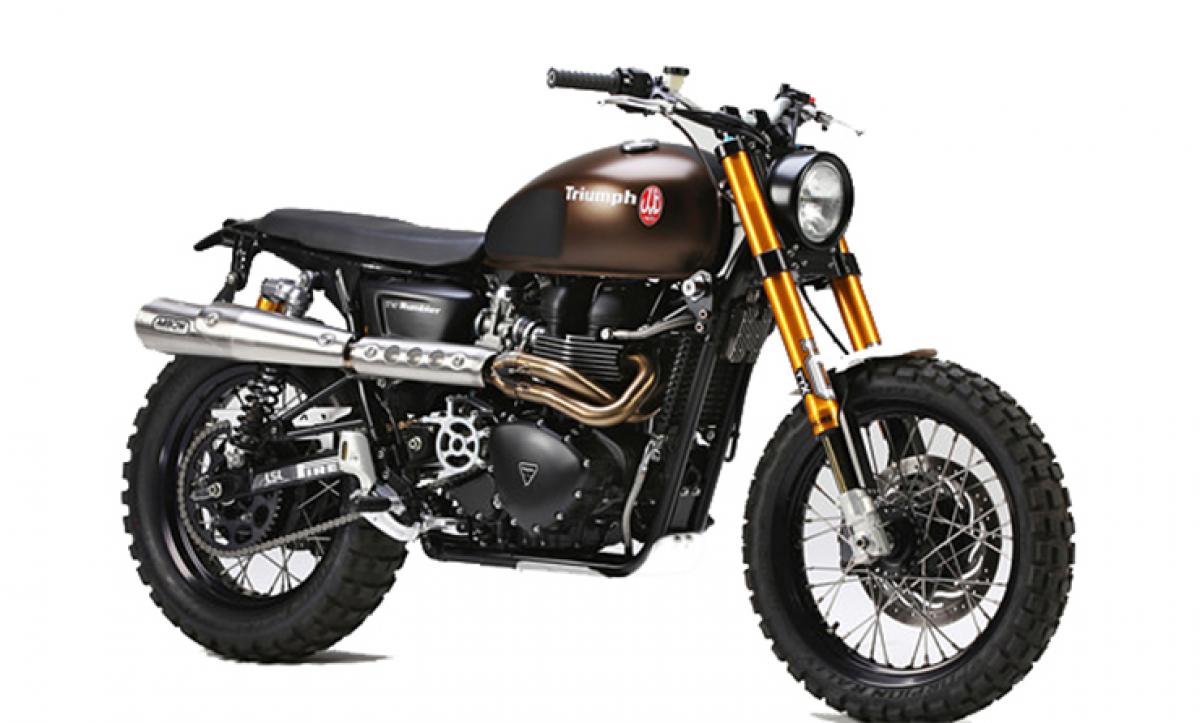 Highlights
Triumph Motorcycles will auction the iconic Scrambler ridden by Chris Pratt in 'Jurassic World' on July 23. The bike will be sold by eBay to the highest bidder, with the proceeds going to Triumph\'s fundraising partner, The Distinguished Gentleman\'s Ride. There were three Scramblers customised for the film and out of that one was presented to Chris Pratt as a gift after filming
Triumph Motorcycles will auction the iconic Scrambler ridden by Chris Pratt in 'Jurassic World' on July 23. The bike will be sold by eBay to the highest bidder, with the proceeds going to Triumph's fundraising partner, The Distinguished Gentleman's Ride. There were three Scramblers customised for the film and out of that one was presented to Chris Pratt as a gift after filming, the second is displayed at Triumph's headquarters in the UK and a third is up for auction. The Scrambler is based on the Bonneville model and comes with a twin cylinder, 865cc engine. The auction will be live for ten days only and according to the people at Triumph, a certificate of authenticity will be included in the purchase.
Subscribed Failed...
Subscribed Successfully...