Bugatti Vision Gran Turismo revealed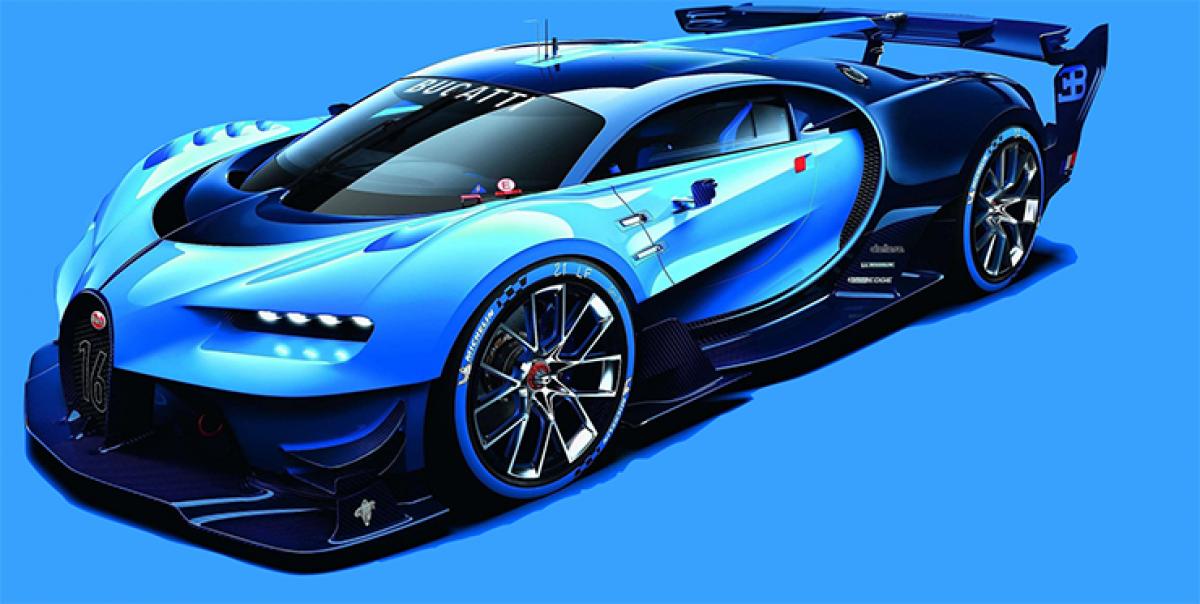 Highlights
Bugatti has officially unveiled the Vision Gran Turismo concept and the car will be showcased at the Frankfurt Motor Show. According to the super car manufacturer \'the design of the virtual race car is celebrating Bugatti\'s racing history and is based on state-of-the-art motor sport technology
Bugatti has officially unveiled the Vision Gran Turismo concept and the car will be showcased at the Frankfurt Motor Show. According to the super car manufacturer 'the design of the virtual race car is celebrating Bugatti's racing history and is based on state-of-the-art motor sport technology'


The Bugatti Vision Gran Turismo is a project that pays tribute to the brand's racing tradition of the 1920s and 1930s and its victories in Le Mans 24-hour races. The brief given to the designers of the Bugatti Vision GT was a simple one - first, the virtual car is supposed to look unmistakably like a Bugatti and, second, every part of the vehicle should have a real function.


Developed in cooperation with Polyphony Digital Inc., creator of the Gran Turismo video game franchise, the virtual race car is based on cutting-edge racing technology and precise aerodynamic analyses. The study features the most important characteristics of Bugatti's design DNA.


The side profile is unmistakably Bugatti and then there is the horse shoe front grille, flanked by eight-eyed LED headlights, and the center fin, employed in two versions on the concept - one on the front and rear wings and the other running the length of the roof.


Well, though we won't mind seeing it on the track, we have to admit that the Vision GT is a bit more flamboyant for a car from the Bugatti stable. What we are waiting for though is the new super car, Chiron and we can't wait to know more about it.