Design of TVS Akula 310 inspired by shark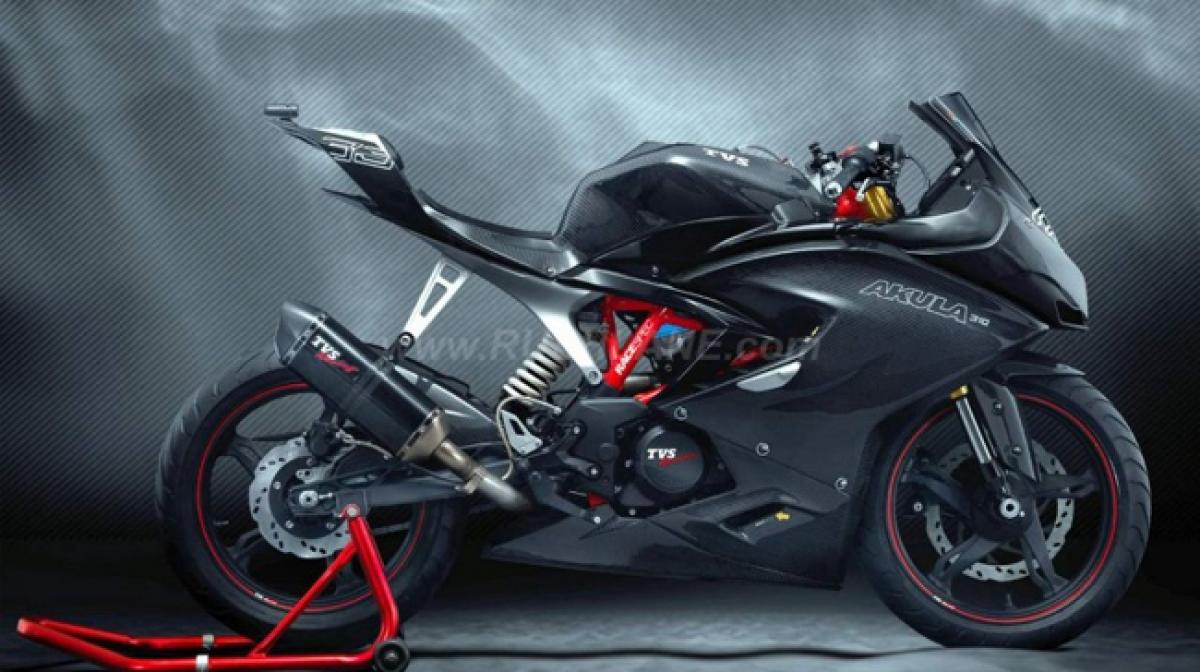 Highlights
TVS Akula 310 concept racing motorcycle made global debut at the 2016 Auto Expo. Featuring a design inspired from shark, which is what the term Akula means in Russian, TVS Akula is a fully faired concept based
ADVERTISEMENT
TVS Akula 310 concept made global debut at the 2016 Auto Expo last month.
TVS Akula 310 concept racing motorcycle made global debut at the 2016 Auto Expo. Featuring a design inspired from shark, which is what the term Akula means in Russian, TVS Akula is a fully faired concept based on the BMW G310R motorcycle which made its global debut in November last year.
Being a concept, there were a lot of carbon fiber body parts in the make-up of Akula 310. Obviously, these were not there to provide structural strength but to attract eyeballs. It seems that there were no plans for launching the Akula 310 production spec variant with carbon fiber parts, as it will increase the price of the bike considerably.
But the response TVS Motor Company has received from the showcasing of Akula 310 with carbon fiber fairing has been nothing less than phenomenal. This has resulted in the management contemplating into launching a limited number of Akula 310 with carbon fiber fairing. This does not mean that the launch is going to happen anytime soon. TVS Akula launch is still a couple of months away.
Rushlane was the first to break the story about TVS Akula 310, a fully faired motorcycle for India based on the BMW G310R. Our sources have confirmed that the TVS Akula 310 in production spec will be unveiled by Q4 2016, after which it will be launched in the market.
Power to the TVS Akula 310 comes from a 313 cc single cc liquid cooled FI engine which will deliver 34 PS power and 28 Nm torque. This engine is mated to a 6-speed transmission and claims to deliver a mileage in excess of 33 kmpl on board the G310R.
This article first appeared on rushlane.com