Maruti's NEXA Network Turns 1, Records Over 1 Lakh Sales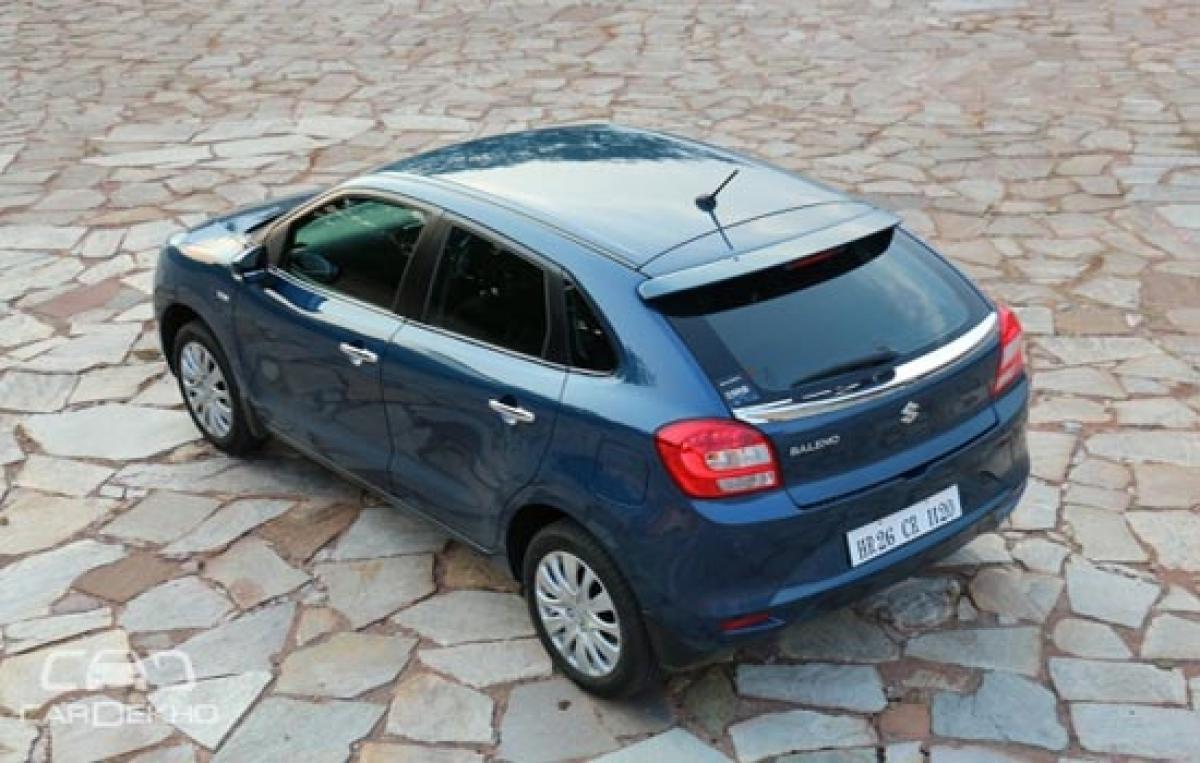 Highlights
Maruti Suzuki's NEXA range of showrooms is celebrating its first anniversary. The dealer network was developed to improve Maruti's premium credentials and started off by retailing the S-Cross, with the Baleno being added soon after. NEXA currently has 150 outlets across 94 cities and the sub-brand has over 1 lakh sales to its name, which is about 10 per cent of Maruti Suzuki's overall sales. Marut
​Maruti Suzuki's NEXA range of showrooms is celebrating its first anniversary. The dealer network was developed to improve Maruti's premium credentials and started off by retailing the S-Cross, with the Baleno being added soon after. NEXA currently has 150 outlets across 94 cities and the sub-brand has over 1 lakh sales to its name, which is about 10 per cent of Maruti Suzuki's overall sales. Maruti Suzuki plans to add 100 more outlets by March, 2017 and NEXA is expected to account for 15 per cent of MSIL's sales by 2020. One future model that will be retailed through the network is the Ignis hatchback.
Mr. R S Kalsi, Executive Director, Marketing & Sales said, "NEXA has been created to address the needs of a new and growing segment of Indian customers. These customers are well travelled, digitally savvy and frequently experience five-star hospitality. They value personal touch and pampering in their purchase and ownership experience. Over half (51 per cent) of the customers who bought cars at NEXA were not customers of Maruti Suzuki at that point, indicating that through NEXA, we are able to attract new categories of customers."
"To further enhance the purchase and ownership experience, we plan to provide customers enriching experiences beyond the showroom as well. We will curate new experiences around fashion & lifestyle, music and travel. These experiences will touch the lives of customers through international music festivals, fashion/styling sessions and long distance drives. Rather than limit ourselves to selling cars, our aim is to forge relationships over the period of ownership."
Currently, the Baleno is offered with a 1.2-litre petrol and a 1.3-litre diesel engine, with prices ranging between Rs 5.15-8.23 lakh. The S-Cross, on the other hand, is only available 1.3-litre and 1.6-litre diesel engines, with prices ranging between Rs 8.03-12.03 lakh (both prices ex-showroom, Delhi).
Read More on : Baleno price
Credits: cardekho.com