AP to get 4G telecom services soon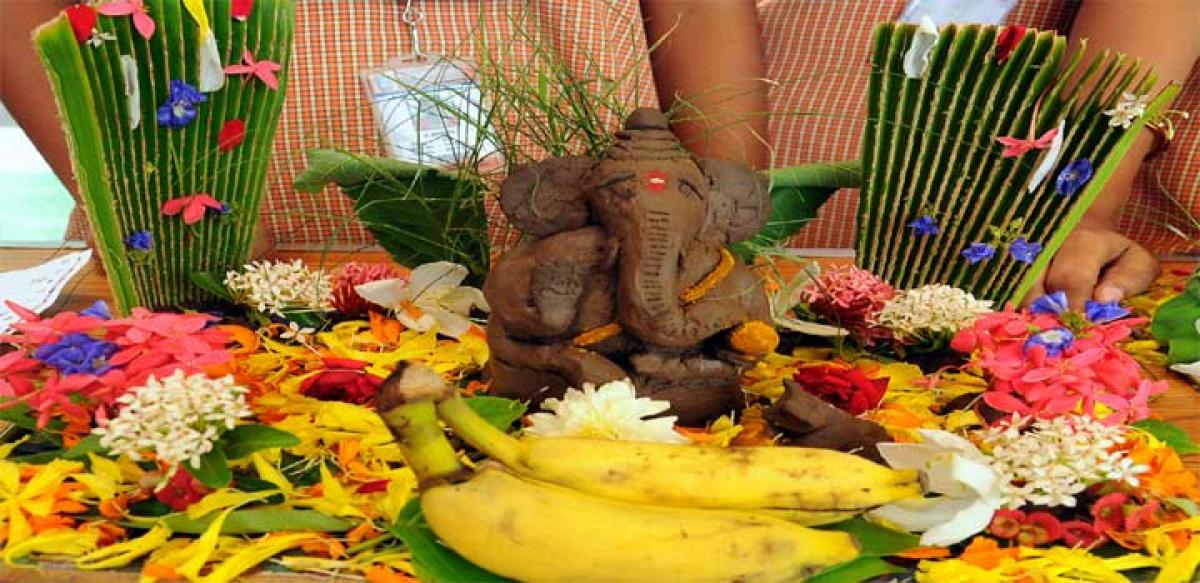 Highlights
IT Minister Ponnala says State to offer subsidy on internet services used by IT SMEs Hyderabad: Ponnala Lakshmaiah, Minister for IT and...
IT Minister Ponnala says State to offer subsidy on internet services used by IT SMEs
Hyderabad: Ponnala Lakshmaiah, Minister for IT and Communication, on Monday said that the State would get fourth generation telecom services in six to eight months.
"We are providing necessary approvals for the 4G roll-out. A subsidiary of Reliance is bringing these services which will be launched in six to eight months," the IT Minister said at annual ITsAP awards ceremony here. Hyderabad, Vijayawada, Visakhapatnam and Warangal will get 4G services initially, he added.
The Minister further said a proposal was under consideration to extend subsidy on internet services availed by small and medium enterprises (SMEs) in IT sector. "Under this, the state government will bear some of the expenses incurred by SMEs for accessing internet. SMEs from Hyderabad and other cities will benefit from the scheme whose objective is to encourage IT sector," he explained.
Revealing that Jawahar Knowledge Centre, a government body, was working on Telugu SMS software, Lakshmaiah said efforts were underway to launch it in three months. The government will set up IT incubation centres in Tirupati and Karimnagar, he added.
Assembly Speaker Nadendla Manohar, who was chief guest for the event, said: "IT is the main driver of economy of AP. So the government has to be proactive to needs of the industry".
He appreciated the Chief Minister for providing uninterrupted power supply for the IT sector despite several problems.A V Rajanna, President, IT and ITES Industry Association of AP (ITsAP), said that the fiscal 2011-12 was very special for the IT industry in the State as the sector's turnover crossed `50,000 crore.
Nineteen IT companies including Infosys and Google India received honours at the 21st annual awards for the best software services and best CSR initiatives in the areas of education and e-waste management.
Ponnala launches Mee Seva training Programme
Hyderabad: Ponnala Lakshmaiah, Minister for Information Technology and Communication, on Monday inaugurated training programme on Mee Seva for kiosk operators and government personnel across the State. To be conducted by Crux, a training agency empanelled by APTS, the training programme called Mee Seva Shikshana would be organized through video conference, Mana TV and other means.
IT Minister said: "The goal of the Mee Seva is to create enabling conditions for transparency, equity and access to several government services especially for the poor and vulnerable groups, in disadvantaged areas and lagging locations. Access to a well-functioning, credible, easy to access system will help in creating equal opportunities, enable economic and social inclusiveness".
Lakshmaiah further said he was happy to see that the training programme was being implemented through public private partnership. "I would like to take this opportunity to congratulate the APTS and Mee Seva in focusing on building skill and competency in partnership with Crux to enhance the citizens experience," he said.
ITsAP awards
Best Start-up: Stella Nova Technologies Pvt Ltd; Best Start-up ODC: Harsco India Services Pvt Ltd; Best Indian SME: EI Dupont Services Centre India Private Ltd; Best Established ODC: NTT Data Global Delivery Services Ltd; Best ITeS Indian Co: Satyam BPO Ltd; Best ITES MNC: IIC Technologies Ltd
Tier-2 City Awards: Vizag: Phoenix IT Solutions; Vij: Apex Group; Kakinada: Infotech Enterprises Ltd; Tirupati: Venus Geo Solutions
CSR awards: Community Development (Edu): CA (India) Technologies, Hyd; Tata Consultancy Ltd, Hyd; eWaste Management: Wipro
Top exporter from AP: Google India, HSBC Software Development, CA (India) Technologies, Wipro, Mahindra Satyam, Infosys, Hyderabad.
A
Interested in blogging for thehansindia.com? We will be happy to have you on board as a blogger.