Younger At 63: Sbi Approaches 63rd Foundation Day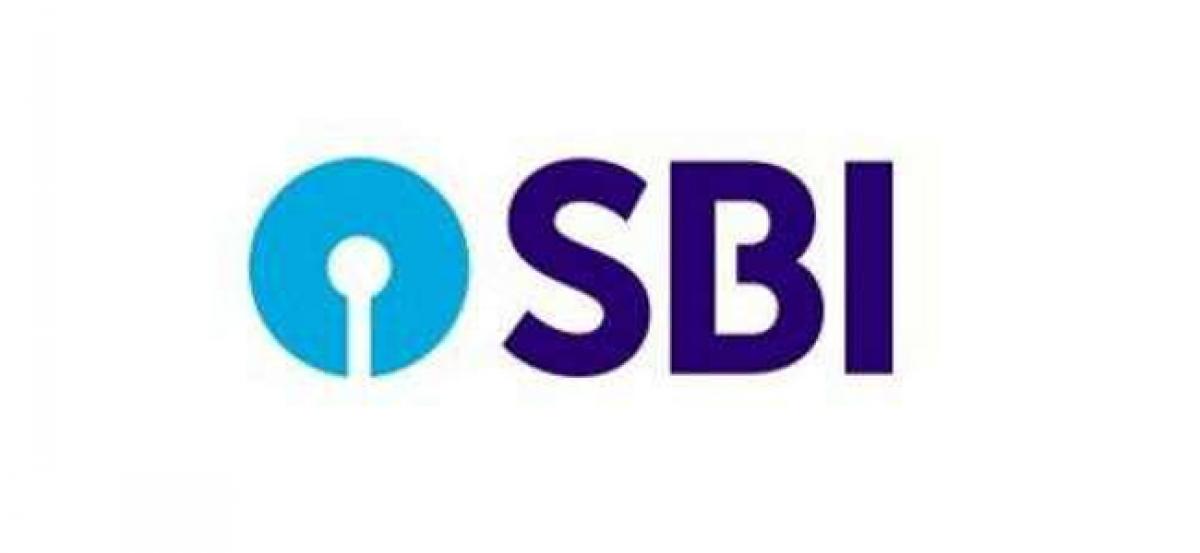 Highlights
As SBI approaches it\'s 63rd foundation day, here is a snapshot of initiatives the bank has taken that have been propelling it in a youth-friendly direction, in the last 5-6 years.
As SBI approaches it's 63rd foundation day, here is a snapshot of initiatives the bank has taken that have been propelling it in a youth-friendly direction, in the last 5-6 years.
1 - The transition to digital truly began in 2012, when SBI, increased its digital offerings, with products from e-wallet SBI Buddy to digital branches, mobile website and apps for all types of customers. Today, SBI invests about 3500 crore per year in technology to enable digital banking.
2 - The applications to The SBI Youth for India, a flagship program of the SBI Foundation, launched in March, 2011, have grown over the years, to be nothing short of spectacular.
3 - In June 2016, SBI, as a step to support the fintech ecosystem, created a Rs 200-crore fund to invest in fintech start-ups.
4 - In July 2016, SBI launched a DIGITAL VILLAGES project, which aims to transform 100 selected villages into safe, healthy and vibrant digital centres.
5 - In May 2017, SBI launched a national hackathon for developers, start-ups and students to come up with innovative ideas and solutions for the banking sector. The hackathon, named 'Code For Bank', focussed on business value, driven by technologies like predictive analytics, fin-tech/blockchain, digital payments, Internet of Things, artificial intelligence, machine learning, BOTS and robotic process automation. They followed this up with a second edition – 'Digitize For Bank,' that focussed on the "Cognitive" themes of Facial Recognition, Signature Recognition, Voice based Authentication and Cheque Truncation Value Enhancers.
6 - In Sep 2017, SBI had also launched an AI-powered chat assistant to address customer enquiries. The chat assistant, known as SBI Intelligent Assistant or SIA, is designed to help customers with everyday banking tasks just like a bank representative.
7 - In Nov 2017, SBI launched a unified integrated app called YONO (You Need Only One) that would offer all kinds of financial and lifestyle products. YONO clocked 6.5 mn downloads already in just 6 months of operations.
ANNEXURE
This is how the bank has been celebrating its Foundation day for the last 6 years.
Chairman: Pratip Chaudhuri
2012:
SBI launched a State Bank Business Debit card, for its SME and business customers, with features including Cash Deposit facility, the option of setting up Point of Sale terminals etc. Eminent personalities were felicitated for achievement in their respective fields
Chairman: Pratip Chaudhuri
2013
SBI Bank launched 'SBIePay', to facilitate e-Commerce/ m-Commerce transactions among merchants, customers and various financial institutions for all kinds of e-Commerce payments- and facilitate speedy on-line payment/settlement.
Chairman: Arundhati Bhattacharya
2014
Union Finance Minister Arun Jaitley with SBI Chairperson Arundhati Bhattacharya during the launch of digital banking initiative SBI INTOUCH on the occasion of 60th foundation day of the bank in New Delhi on July 1, 2014- showing its commitment State Bank of India is committed to unleash the power of technology to meet the aspirations of growing mobile phone and internet-savvy customers ,
Chairman: Arundhati Bhattacharya
2015
State Bank of India (SBI) creates a separate company, SBI Foundation, to carry out its massive CSR initiatives.
Chairman: Arundhati Bhattacharya
2016
The bank announced a slew of initiatives in the digital/e-commerce space — SBI Mingle (a social media banking platform), a digital village to transform villages into a cashless eco-system, besides a tie-up with Flipkart offering 'pre-approved EMI' for consumers.
Chairman: Arundhati Bhattacharya
2017
Two eminent personalities namely Dipa Karmakar and Anshu Jamsenpa from the Northeast were felicitated at SBI's Corporate Office, Mumbai.
CONTEXT
The State Bank of India traces its origin from the Bank of Calcutta which was founded in 1806, making it oldest commercial bank in the Indian subcontinent.
Subsequently, Bank of Madras merged with other Presidency Banks in British India, Bank of Calcutta and Bank of Bombay to form Imperial Bank of India. On July 1, 1955, the Imperial Bank of India was reconstituted by an Act of Parliament to create State Bank of India to perform the functions of a commercial bank.
This marked the start of a new era in banking in the country- and SBI was born. SBI observes the 1st of July as foundation day every year.
Interested in blogging for thehansindia.com? We will be happy to have you on board as a blogger.