HRA holds workshop for realty consultants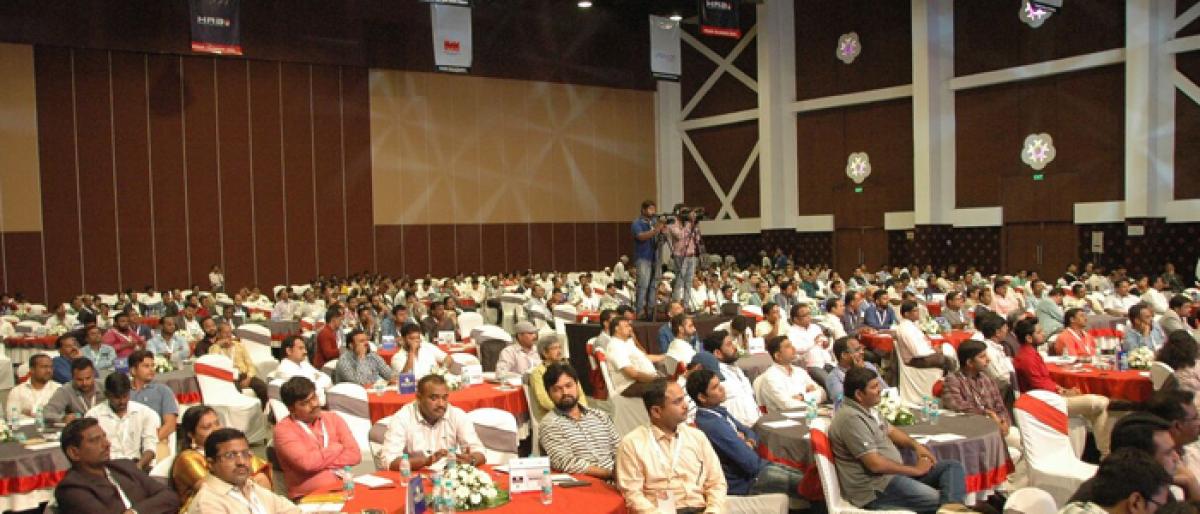 Highlights
Hyderabad Realtor Association HRA on Friday organised a workshop titled Upgrade for the benefit of real estate consultants and brokers More than 700 people participated in the fivehour long event held at JRC Convention Centre
​Hyderabad: Hyderabad Realtor Association (HRA) on Friday organised a workshop titled 'Upgrade' for the benefit of real estate consultants and brokers. More than 700 people participated in the five-hour long event held at JRC Convention Centre.
"Response for our initiative was so overwhelming that we had to close registrations three days before the event," said Arani Sumanth Reddy, president, HRA.
Representatives from National Association of Realtors of India (NAR India) attended the event which comprised two intense sessions and a panel discussion on RERA Act. Topics covered included digital marketing, soft skills, international social etiquette and personality development.
The digital marketing module was handled by Simran, an alumnus of ISB, with 22 years of experience in brand business strategy. The trainer for the other module is Priya Rajiv, a certified consultant from institutes in London.
"As the real estate sector in Hyderabad is vibrant, consultants and brokers need to enhance their skills from time to time. It is their market knowledge that gets converted into business.
Hence, upgrading oneself in tune with changing times holds key to success in this highly-competitive segment. Workshops will be of immense help to them," Reddy added.