NCPEDP announces its new Executive Director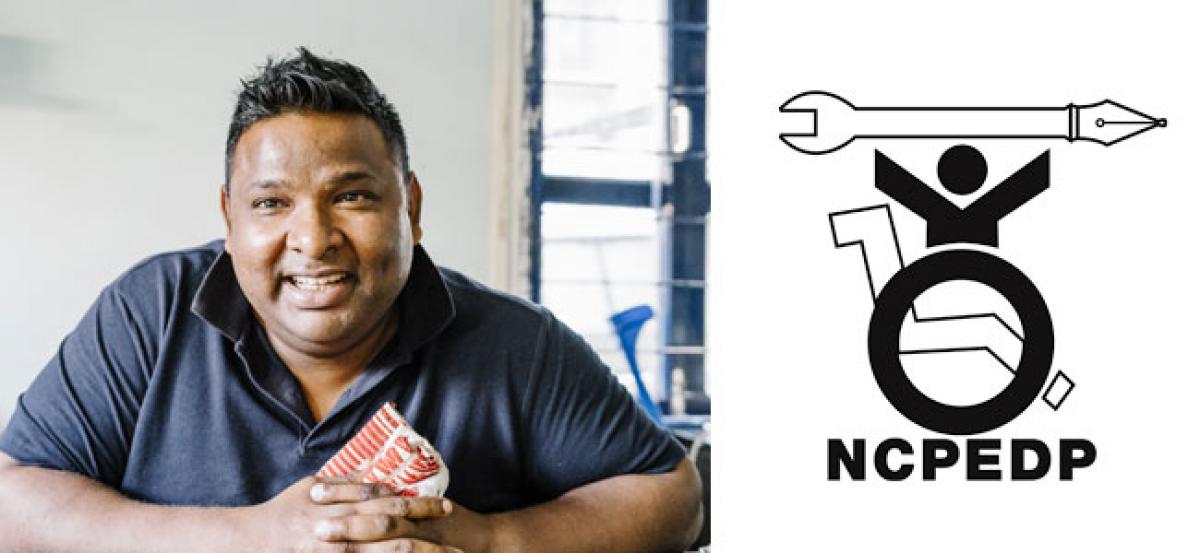 Highlights
After an extensive search process , the National Center for Promotion of Employment for Disabled People NCPEDP today announced the appointment of Arman Ali as its Executive Director, who will take over his new role from 1st October 2018
Mantle of the disability rights movement to be led by Arman Ali
After an extensive search process , the National Center for Promotion of Employment for Disabled People ( NCPEDP) today announced the appointment of Arman Ali as its Executive Director, who will take over his new role from 1st October 2018.

The announcement was made by Mr.Som Mittal 1st ever 23-state National Disability Consultation on the RPWD Act, in front of 160 attendees from 23 states and 2 Union territories at the India Habitat Centre today.
The aim of the consultation is
1. To deepen the understanding of the Rights of Persons with Disability (RPWD) Act 2016- which was passed by both houses of Parliament during the winter session and was subsequently notified for enforcement in April 2017.
2. To push for implementation with involved stakeholders at the state level- by sharing good practice and innovations, and commit to action individually and as a group, to support implementation of the Act.
The consultation will begin with the release of a manual/Handbook on the Rights of Persons with Disabilities, Act, 2016.
NCPEDP is India's only cross disability advocacy organisation working towards empowerment of persons with disabilities. Headquartered in New Delhi NCPEDP has to its credit several achievements including lobbying for creation of a new Department for Empowerment of Persons with Disabilities under the Ministry of Social Justice & Empowerment and the call for a new Disability Act to replace the earlier archaic PwD Act of 1995.
Arman Ali presently heads Shishu Sarothi, Centre for Rehabilitation & Training for Multiple Disability as its Executive Director since 2009. Under his leadership Shishu Sarothi grew from a small 28 member team to 90 member team and has made a major impact for the cause of disability. He has been instrumental in strengthening existing and initiating new programs and promoting collaborations with international and national NGOs for inclusive education, scholarship for students with disabilities pursuing higher education, research, a robust early intervention program for children with disabilities.

Arman has played pivotal role in bringing the disability sector together in North East to form a network of organisations from the 7 states, leading campaigns and engaging the judiciary to uphold rights of persons with disabilities. A member of the National Committee on the Rights of Persons with Disabilities, the think tank instituted by NCPEDP and also a partner of the National Disability Network, Arman has played a pivotal role in all of NCPEDP's campaigns, working closely with the late Mr Javed Abidi, the most recent being the struggle for a new disability law that finally saw shape as the Rights of Persons with Disabilities Act passed in 2016.

Congratulating Arman on his appointment , Mr Som Mittal, Chairman , NCPEDP said " Given the niche position NCPEDP occupies in the disability rights movement of India , we , the Trustees, were acutely aware of the responsibility vested in us to find an appropriate successor to our late Executive Director, Mr Javed Abidi. We are confident that we have found in Arman someone who is well aware of the issues and the needs of the sector and brings capabilities, passion and energy to carry the NCPEDP charter forward working with all partners and stakeholders".