Exza Info launches TV ad platform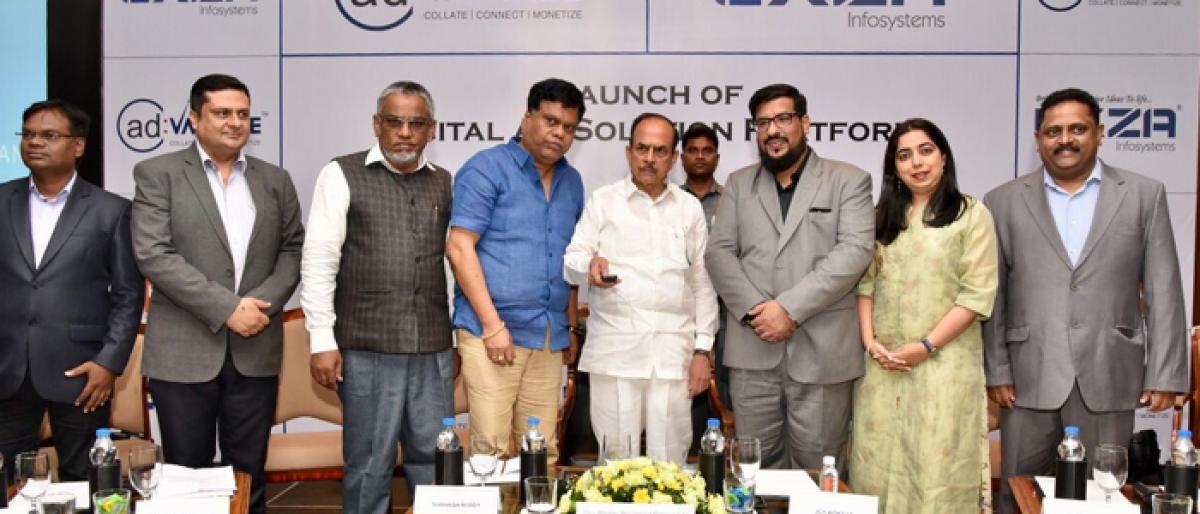 Highlights
Punebased Exza Infosystems Private Limited on Wednesday used Telangana as base to roll out Advantage, an advertisement platform that will help advertisers directly reach pay TV homes Mohammed Mahmood Ali, caretaker deputy chief minister of Telangana, inaugurated the platform at an event here
​Hyderabad: Pune-based Exza Infosystems Private Limited on Wednesday used Telangana as base to roll out Advantage, an advertisement platform that will help advertisers directly reach pay TV homes. Mohammed Mahmood Ali, caretaker deputy chief minister of Telangana, inaugurated the platform at an event here.
The company tied up with Brightways Communications, a cable television service provider headed by Subhash Reddy to roll out its platform in Telangana.
"The concept behind our new platform Advantage is to connect advertisers to digital pay TV homes. It is a unique and cost-effective platform for advertisers who want to connect with a large number of consumers to showcase their products and offerings. This ideal medium of advertising will surely be a boon to the advertising industry," said Joy Kokat, the company's Managing Director, at the launch event.
The company also offers digital media products and solutions that brings innovative, customisable, reliable and affordable solutions for the satellite droadcasters, multi system operators (MSO), IPTV operators and telecom operators. With this new platform, the company has entered television advertisement space.