Tata Sky launches channel for Telugu cinema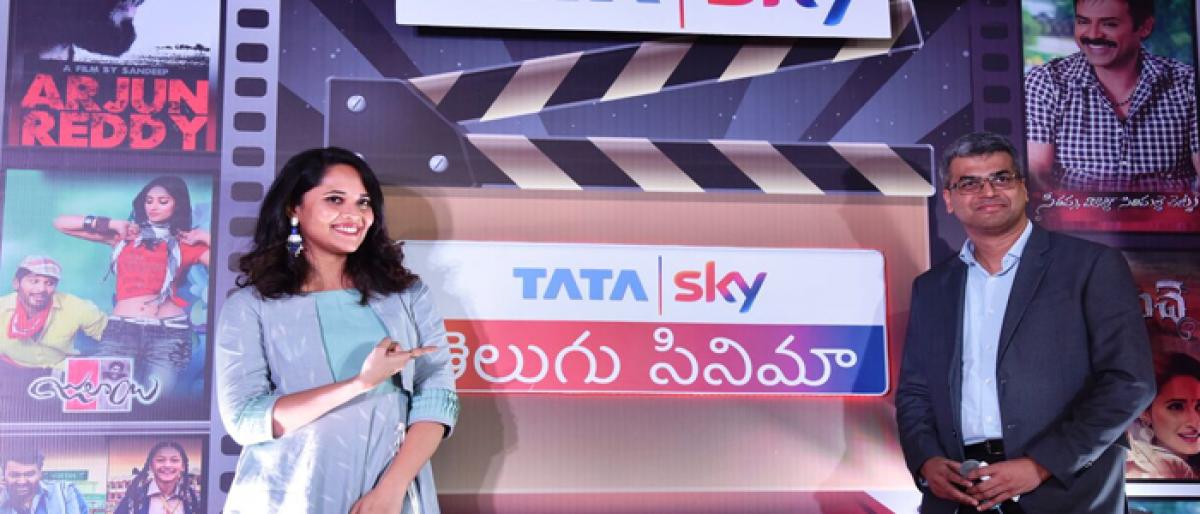 Highlights
Tata Sky, the content distribution platform on Wednesday launched Telugu Cinema service, an exclusive channel to air Telugu films To enable this, the company has entered into an exclusive partnership with Star Maa as content partners At a price of Rs 45 per month, the DTH platform will also premier new Telugu films, before its release on any other television channel
​Hyderabad: Tata Sky, the content distribution platform on Wednesday launched Telugu Cinema service, an exclusive channel to air Telugu films. To enable this, the company has entered into an exclusive partnership with Star Maa as content partners. At a price of Rs 45 per month, the DTH platform will also premier new Telugu films, before its release on any other television channel.
Answering to a query, Arun Unni, Chief Content Officer, Tata Sky, said that the partnership with Star Maa will access Tata Sky to the channels film library. "At present our portfolio consists of more than 100 films. While nearly 10 per cent of it consists of classic movies, we will premier 12 films a year and the rest blockbusters along with other languages dubbed films will be played throughout the year."
Besides, Tata Sky finds Telugu film industry as the largest one in terms of the number of theatrical releases. However, post two years of its first regional movie channel launch, Tata Sky has come up with Telugu Cinema as the fourth offering. "As we wanted to work with the best content partner, we had to wait for two years to come up with this offering." Unni added.
In addition, the official claims Tata Sky to be the largest provider of telugu bouquet of channels with over 55 channels available on its platform.