The Grand Launch of True Luxury and Royalty in the Heart of Gurugram Impressions by 'Amour' - Convention and Resorts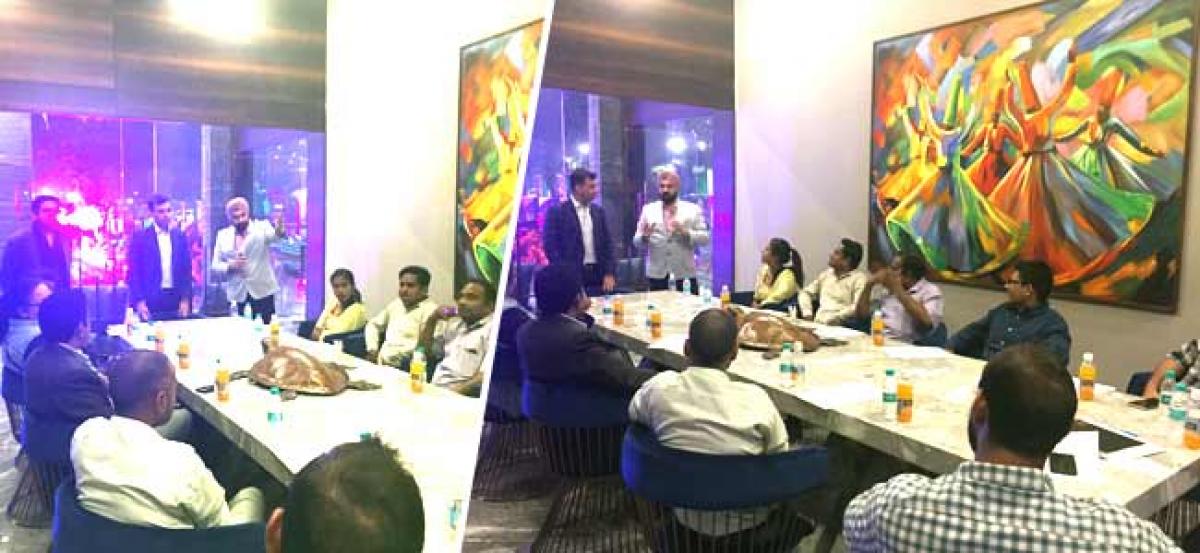 Highlights
Celebrating the beautiful orchestration of quintessential luxury, beautiful landscapes, and bespoke Impressions, Amour launches a multitude of avenues for business pleasure and celebrations in the heart of Gurugram at Vatika Chowk Sohna Road on 26 October
One of north India's finest destinations for business, pleasure, and celebrations with world class hospitality and Elysian Finesse

Gurugram: Celebrating the beautiful orchestration of quintessential luxury, beautiful landscapes, and bespoke Impressions, Amour launches a multitude of avenues for business pleasure and celebrations in the heart of Gurugram at Vatika Chowk Sohna Road on 26 October. The Grand launch of Amour on this evening unveiled the scintillating blend of royal indulgence and luxury that was followed by musical evening, cocktails and dinner. The discerning guests and renowned personalities attending the Grand launch and Gala dinner accredited the Elegance and captivating glamour of Amour experiences. As the Pioneer in redefining the luxurious hospitality and Royal treatment, Amour offers an array of Serene Ambiances that are magically mesmerizing.
Amour proudly announces the resort to be one of north India's finest destinations for business pleasure and celebrations in the boroughs of Gurgaon. Amour has successfully defined a new Echelon of hospitality and grandeur with its Collection of 7 Majestic experiences that sings the heavenly hymns to irresistibly enchanting the guests. Right from the spellbinding affair with food and cocktails to Resort, Green lawns, Banquets, grounds, pool area, and palatial Indoors, Amour has redefined the charm of hospitality and magnificence of world-class luxury.
Marking the widespread acclamation and the Grand launch, Mr Vikas Gupta, Managing Director, Amour Conventions & Resorts said, "Amour signifies the celebration of nature's beautiful nuances and the Impressions of enticingly glamorous Indoor arts, Complemented with exemplary hospitality and the heavenly ambiance. Amour has weaved in itself fantabulous finesse, tranquil greenery, musically rhapsodic pool, magniloquent banquet, sumptuous cuisine, and the feel of 'Paradiso in terra'. We are not just a venue; we are an occasion, which creates forever nostalgia for our guests full of enchanting magical experience. The recognition of Amour by prominent personalities and discerning guest has already marked a successful beginning for our dream venture."
Amour wreathes an enchanted world of elite artistry orchestrated by seven classic elements- Earth, Fire, Water, Air, Wood, Metal, and Atmosphere. Amour convention and resorts offers Cayenne - a quintessentially designed cookhouse, Tierra - the Earth banquet, Glitz - A contemporary-style indoor venue, Wave - An exotic retreat zone by the swimming pool, Aria - breezy green lawns for outdoor events, Aura - lawns and grounds, Ebony - Luxury resort for a world-class experience and forever memoirs to customers.
Interested in blogging for thehansindia.com? We will be happy to have you on board as a blogger.