Creative economy grows even as global trade dips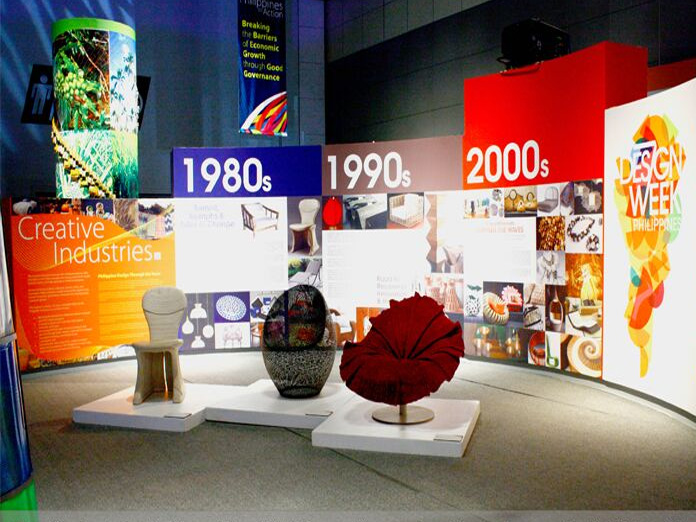 Highlights
Global trade in creative goods is expanding with average export growth rates of more than 7 per cent, says a study
ADVERTISEMENT
Global trade in creative goods is expanding with average export growth rates of more than 7 per cent, says a study.
A new UNCTAD report 'Creative Economy Outlook: Trends in International Trade in Creative Industries', outlining trends in the global creative economy, which includes sector-level profiles for 130 developed and developing countries says the creative economy's contribution to world trade doubled from $208 billion in 2002 to $509 billion in 2015.
The creative industries – including architecture, arts and crafts, marketing and advertising, media and publishing, research & development, software, computer games, and other core creative work – are the lifeblood of the creative economy. Design and visual arts are among the highest performing sectors with fashion, interior design and jewelry accounting for 54 per cent of creative goods exports.
"Although the downturn in global trade has impacted all industries, the report shows the creative economy is more resilient than most," Marisa Henderson, the chief of UNCTAD's creative economy programme, said. "The performance of the creative economy is encouraging and shows it is thriving through the intersection of culture, technology, business and innovation." The new data shows that Asia outstripped all other regions with China and South East Asia combined accounting for $228 billion of creative exports, almost double that of Europe. China, Hong Kong (China), India, Singapore, Taiwan Province of China, Turkey, Thailand, Malaysia, Mexico and Philippines were the top 10 performing developing economies stimulating global trade in creative goods.
The report highlights the shift from creative goods production to delivery of creative services as an emerging trend, aligned with a global shift toward services as industrial and agricultural outputs decline.
"Creative services will grow," Henderson said. "Although there is limited data on the trade in creative services, more countries are reporting on creative services trade as it becomes a more defining feature of local and regional economies."
Creative services exports data from 38 developed countries (with a comparable dataset) remained relatively stable between 2011 and 2015, with average annual growth rates at 4 per cent. Of all trade in services for the 38 countries, creative services represented an average portion of 18 per cent, growing from 17.3 per cent in 2011 to 18.9 per cent in 2015. "An important paradigm shift from the industrial to the knowledge economy is underway," Henderson said. "In it, there is a new elevation of the role of ideas, imagination and creativity, and because of this, the creative economy."
"There is a reason to embrace and support the creative economy's growth. By offering economic insight into the trade in creative goods and services, governments are better able to understand their creative economies, leverage gaps and amplify areas of performance," she said. Stating that India has become the centre for outsourcing work such as game development, game support services, etc.; the report said, "In the coming years, the country is expected to become the hub for development, porting and dubbing of various games across the globe, due to low costs and the easy availability of game developers with world-class game development experience.
With the country's youth population standing at over 350 million, India is one of the largest markets for companies operating in the global gaming industry." In 2014, the main destination markets for India's creative goods exports were Asia (58 per cent), the Americas (20 per cent) and Europe (19 per cent). Creative services exports stood at $54 billion led by telecommunications, computer, and information services, which stood at $52.3 billion.
India makes more movies than any other country in the world. Fourteen million Indians go to the movies on a daily basis (about 1.4 per cent of the population of 1 billion) and pay the equivalent to the average day's wages ($1-3) to see a film, of which Bollywood produces over 800 films each year. That is more than double the number of feature films produced in the United States. According to Ramesh Loganathan, Chief Innovation Officer (interim) of Telangana State Innovation Cell, "Indians are one sixth of world population.
Our movie, advertising and fashion industries are a major indication of how global we are in our capabilities, and this at a scale that is most prolific in the world. Issue though is we haven't yet fully explored other creative areas. While cost arbitrage led global services is surely a short-term value, the bigger value and opportunity though is to create orders how ball games and content from India for both the Indian and global markets. That is where policy or other enabling support should focus on, rather than just tactical cost-based services model."
"Hyderabad has the largest presence for the Gaming and Animation industry as compared to any Indian city as of now. The Telangana VFX Animation and Gaming Association (TVAGA) is a very vibrant body with MNC companies, domestic majors and startups all a part of it. And many of these companies are also actively engaged with work on major Indian studios and some big movies. The government has always nurtured and supported the Gaming and Animation industry and it would be nice to build on this and actively promote tech startups that are creating technologies for the gaming and animation industry.
That will be a fantastic silver lining to add to the already vibrant and strong presence of the creative side." India's creative goods exports nearly tripled from $7.4 billion in 2005 to $20.2 billion in 2014. Design goods accounted for the largest share of creative goods exports with a value of $17.9 billion in 2014. Jewelry was a key export at $13.2 billion followed by fashion accessories at $3.2 billion.
"Indian jewellery craftsmanship is renowned across the globe and our country is a global hub for handmade jewellery," said Abhishek Chanda, Director CapsGold (one of the leading bullion traders and jewellery merchants) and added, "Indian designs are well lauded for the fine finishing and artistry.
Creativity is the crux of Indian artisans. Indian jewellery exporters cater largely to NRI & PIO who have great disposable income. Thanks to digital media which is playing a significant role in inducing customers to follow Indian customs and traditions, NRIs are celebrating even smallest of the small festivals and traditional events and jewellery gifts are a pretty much part of every celebration. Owing to the same there has been a steep increase in sales of jewellery in recent times. B2C jewellery exhibitions overseas have also been a great platform for exporters to showcase products and generate more business."
Srinivasan Swamy, chairman and World President, International Advertising Association (IAA), said: "Content is driving the creative economy like never before. Individuals and organisations are producing exclusive content to market themselves through social channels. Technology is helping businesses spread their messages in more ways than one. With brands talking about more about the purpose they are serving like saving water, saving electricity and so on rather than passing of benefits, creative messaging has become one of the key drivers for reaching out to markets. Marketers want consumers to embrace the brand. With more and more customers turning to e-commerce, digital marketing has taken the centre stage of creative economy."