Gold prices drop marginally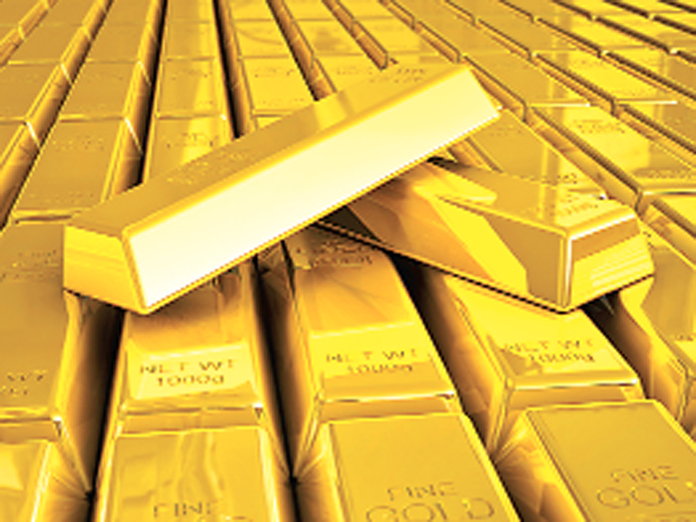 Highlights
The global yellow metal markets remained firm during the week ended Saturday, thanks to the Gold after touching the lowest of 1,303 per Oz in January, staged recovery in the current month It closed at 1,31399
Hyderabad: The global yellow metal markets remained firm during the week ended Saturday, thanks to the $. Gold after touching the lowest of $1,303 (per Oz) in January, staged recovery in the current month. It closed at $1,313.99.
Silver closed at $15.82 (per Oz). Gold is likely to remain firm in the near future due to downgrading of European markets. Other economic parameters revealed a mixed trend. $-rupee parity stood at Rs 71.30.
Brent ruled at the lower level of $61.97 (per barrel). Copper closed at 442.70 while Crude MCX at 3760. Sensex and Nifty 50 closed at 36,546.48 and 10943.60 points. Nymex closed at 52.71. Gold MCX and Silver MCX stood at Rs 33242 (per 10 gms) and Rs 40,105 (per kg) respectively.
In the local markets, gold and silver jewellery were in moderate demand. Standard gold (24 carats) after clicking at Rs 34,430 (per 10 gms) in previous week, remained marginally divergent during the week and finally closed at Rs. 34,250 or Rs. 180 lower.
Ornamental gold too, moved in tandem and closed in the range of Rs.31,620-31,720. Silver (0.999) closed at Rs.41,200 or Rs.400 lower. The sentiment in both the precious metals is likely to be firm during the forthcoming summer months.