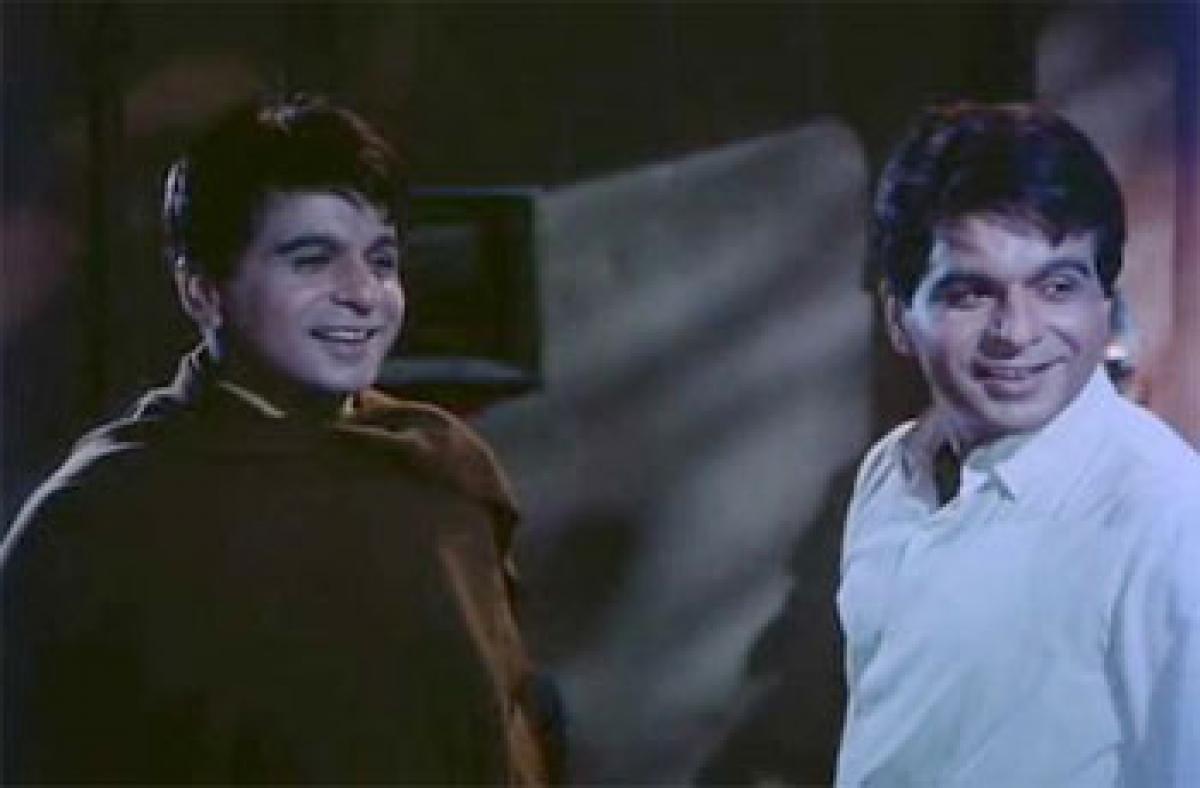 Highlights
The fascination for a successful formula that on most occasions rehashing it is almost like a rite of passage – 'Ram Aur Shyam' (1967) to 'Seeta Aur...
Beyond remakes – official or otherwise, lifts – inspired or plagiarised or tributes – intended or the other variety – Hindi cinema also has the unique tradition of revisiting a popular template every once in a while
The fascination for a successful formula that on most occasions rehashing it is almost like a rite of passage – 'Ram Aur Shyam' (1967) to 'Seeta Aur Geeta' (1972), 'Chaalbaaz' (1989), 'Kishen Kanhaiya' (1990) or 'Ganga Jumna' (1961) to 'Deewar' (1975), 'Jab Jab Phool Khile' (1965) to 'Raja Hindustani' (1996), etc.
Although cut from the same fabric, the re-examination ideally updates the formula keeping in mind the times the films are made in, but in some cases such as 'Qatil' (1988), it doesn't even bother with window dressing. Inspired by BR Chopra's iconic 'Kanoon' (1960), Hindi cinema's first songless talkie, Qatil' puts in a few songs but unlike the original that attempted to include some kind of message, this one tried to rely on the shock and awe of something that the audience already knew.
The thrust in BR Chopra's 'Kanoon' was on the notion that witnesses may be deceived and as a result, their false testimony could lead an innocent person to the gallows and 'Qatil', too, largely tries to make a case against the death penalty.
There's also an additional layer of whodunit within a whodunit. A law student, Kumar (Aditya Pancholi), is fueled by an argument over the death penalty between his father, the public prosecutor Sinha (Raza Murad) and a newspaper baron Mathur (Vikram Gokhale), who also happens to the father of his lover Kiran (Sangeeta Bijlani).
In order to teach his father a lesson that an innocent could be wrongly implicated in a murder case, Kumar plants fake evidence that make him look like the killer of a prostitute, Champa (Jamuna), mysteriously murdered a few days earlier. He then makes a video recording of the false evidence and his testimony with the help of his friend and journalist Anand (Shakti Kapoor).
Kumar gets caught with the idea that when sentenced Anand would reveal the evidence at the right moment to save him. Everything plays out as planned – everyone's convinced that Kumar's the killer, but things go awry when Anand is killed and the evidence that could save Kumar destroyed. With nothing left that could prove his innocence Kumar along with Kiran and inspector Shyam (Kiran Kumar), who initially was convinced of his culpability, races against the clock to save himself.
More than the lacklustre screenplay (Ravi Kapoor, Mohan Kaul) or even the predictable execution, it's the uninspired casting that really does in 'Qatil'. One's not expecting much from a Sangeeta Bijlani for perhaps watching ice melt in real time would be emotionally a more fulfilling experience than watching Bijalni act, but to cast Shakti Kapoor in the role of the saviour is stretching the suspension of disbelief.
The manner in which Kapoor's character, Anand, dies with his body charred beyond recognition et al pushes the film into the final act but the suggestion that Anand, too, harboured feelings for Kiran, who picks Kumar over him early on in the narrative makes it abundantly clear that there's some deeper mystery attached. With some other actor this McGuffin would have worked but with Shakti Kapoor, it's a lost cause.
What's funnier is that while the film lazily casts Kiran Kumar as a cop, who looks bad but would turn out to be good by relying on his screen image post-'Khudgarz' (1987) and 'Tezaab' (1988), didn't see the audience looking through the Shakti Kapoor/ Anand trope. Additionally, the screenplay could have included some subtle sub-plot about class disparity or some such keeping in mind the decade it was made in rather than attempting a straight on thriller.
But perhaps being a debut director Ashok Gaikwad, decided to play it safe yet in spite of the obvious shortcomings managed to instill a certain energy that only greenhorns manage. Gaikwad had learned the craft on films 'Chor Machaye Shor' (1974), 'Inkaar' (1977) and 'Andar Bahar' (1984) and was a long time associate of Raj N Sippy but could hardly stand out as an independent director.
Largely recalled for anthropological reasons for being the filmmaker who launched Rani Mukherji's career in 'Raja Ki Aayegi Baraat' (1997), Gaikwad was busy through the 1990s and managed partial hits such as 'Doodh Ka Karz' (1990) and 'Izzat' (1991), his most noteworthy film where a parallel sub-plot of class and caste inequality elevates an otherwise bland narrative. Today, neither Ashok Gaikwad nor 'Qatil' rings any bells but for what it's worth it can be indulged for its steadfast campiness.
By: Gautam Chintamani is the author of the best-seller 'Dark Star: The Loneliness Of Being Rajesh Khanna' (HarperCollins, 2014) / tweet him -@gchintamaniv
Subscribed Failed...
Subscribed Successfully...