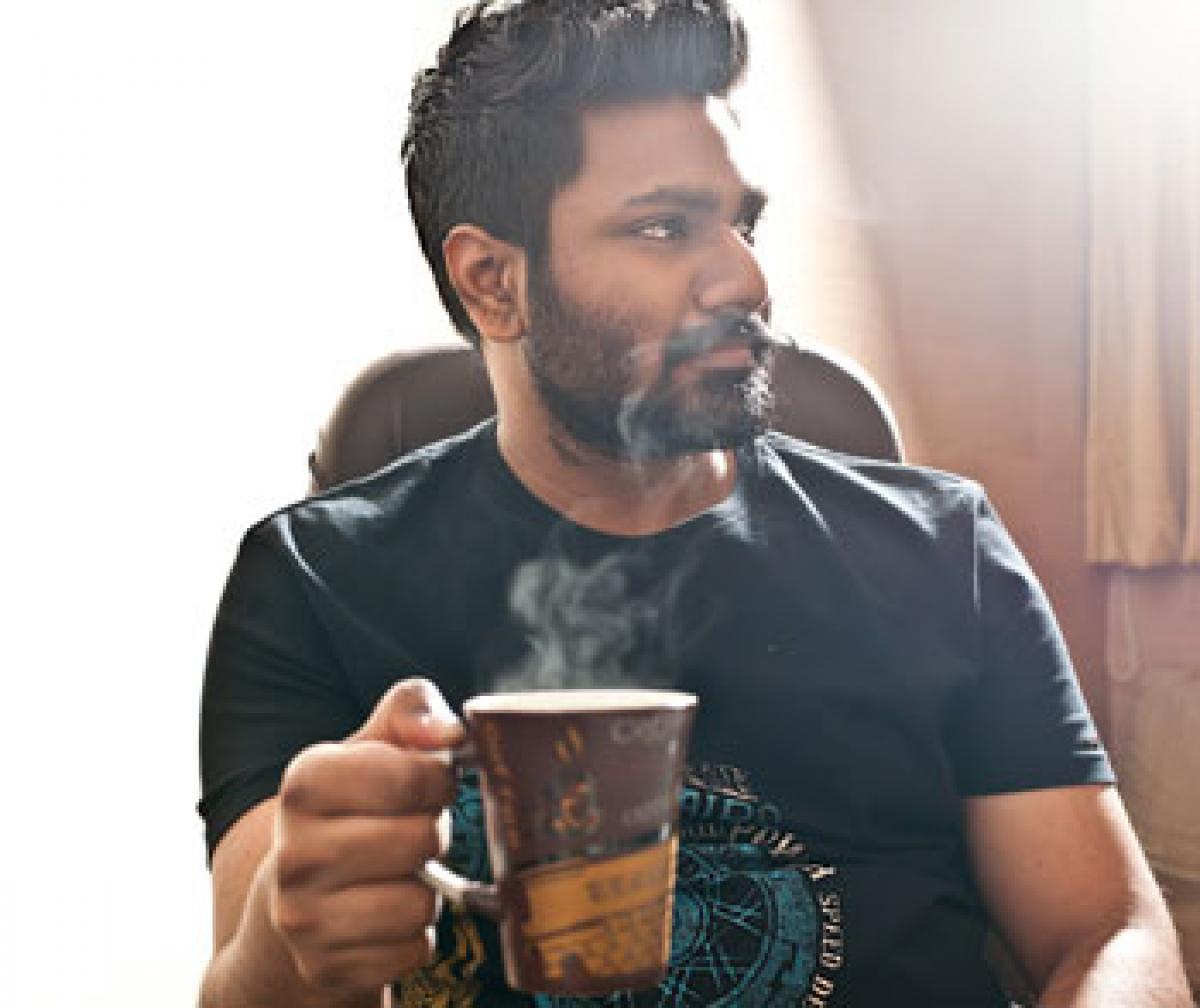 Highlights
He comes from a family of musicians; Mithoon is the son of Naresh Sharma, who has arranged background music for more than 200 movies and nephew of legendary music director Pyarelal of the famous Laxmikanth-Pyarelal duo.
Described by many as India's most reclusive tunesmith, Mithoon, the man behind some of the most lilting and haunting melodies in recent times in a free-wheeling chat with Navin Pivhal
He comes from a family of musicians; Mithoon is the son of Naresh Sharma, who has arranged background music for more than 200 movies and nephew of legendary music director Pyarelal of the famous Laxmikanth-Pyarelal duo.
His grandfather, Pandit Ram Prasad Sharma imparted music knowledge to thousands of aspirants, many of whom are amongst today's top musicians. But, that has not discounted the struggles to establish himself as a musician with a reckoning.
Having started his career as a composer in 2006 at the young age of 22, he first started out in the Mahesh Bhatt camp adapting a couple of popular Pakistani songs into Hindi movies. Since then, he has moved on to compose his own music. He has worked on the soundtrack for films such as 'Zeher', 'Bas Ek Pal', 'Anwar', 'The Train', 'Murder2', 'Jism 2', 'Aashiqui 2', 'Yaariyan', 'Ek Villain', 'Hamari Adhuri Kahani', 'Bhaag Johnny', etc. He also scored music for a Malaysian movie called 'Diva' where he collaborated with Malaysian R&B singer, Ning Baizura. 2015 saw Mithoon collaborating with MTV for their Coke Studio series.
Mithoon's super hit track, 'Tum Hi Ho' from the movie 'Aashiqui 2' set the charts burning, breaking all records and winning all the awards in that season.
Excerpts:

Tell us more about your latest composition "Sanam Re" for Divya Khosla Kumar's film?
"Sanam re" has been a very interesting project. In the past I've worked with Divya on a couple of projects including my non film album. When she launched 'Sanam Re', she called me and was very keen that I am on board especially for the title track.
The imagery of the earth when it rains and the romance that is associated with it fascinated me and for a long time, I wanted to do a song around it. So I wrote the lines "bheegi...bheegi...." and when I played it to Bhushan and Divya they seemed very excited...and then the title song of the film went on to even become the title of the song. And the tremendous response I've been getting for the song is very heart warming.

You are from a family of musicians, so was your break in Bollywood a cake walk?
Maybe 10 years back a break in the music industry would have been difficult. Everyone was playing safe. Nowadays if what you produce is good, clicks with the masses, it's a hit. It's the sensibility for music that matters. The journey began here at home.
I wanted to ape my father in everything including the way he entered a studio and conducted an orchestra. My father always used to tell me that if you want to see the good and the bad, you don't have to go far away, look within the family. That to me was very inspiring because though I had the comfort of a musical family, I had to go and find my own identity and yet be part of it.
How was the experience of working with the Bhatt camp for your debut?
I think it was the most memorable experiences I had. I was 19 when I did 'Zeher' and was introduced by my father. Both Mahesh and Mukesh Bhatt believe in young talent and never undermine anyone and gave me freedom and respect to do what I wanted with "Woh Lamhe Woh Baatein" and I've never looked back. Some of my best works are with them.
From where do you draw your inspiration?
From the strengths to the weakness of human life are what inspire me and many of my songs reflect this. That said, I must admit my true inspiration is Jesus but in terms of influence it has been my father, Naresh Sharma. He introduced me to some amazing composers like Laxmikant – Pyarelal and Madan Mohan whose work I discovered in great detail. Subsequently, it was composers like Viju Shah, MM Kreem & the one and only AR Rahman whose work I admire a lot.

What is your music all about?
My musical philosophy follows my philosophy of life. I have certain patterns in the way I think, act and do my tasks. I also do not believe in setting any expectations both in life and my music. It's always good when one does not expect and good things happen. My music is an extension of my thought process. I do not necessarily conform to any norms or market expectations or clichés.
I like it to be minimalistic yet melodic and soulful. As an avid fan of music, I have grown up listening to a lot of jazz... Miles Davis, Chick Correa, Oscar Peterson, Ahmed Jamal are my favourites. When I create music, I like to explore in the genres of world music, the sounds of different cultures and countries, like merging a Kashmiri carpet song with an Iranian folk melody. In fact, I have done something like that in a forthcoming film directed by Onir.
What are your future projects?
I have always admired Balki's filmmaking process and I was pleasantly surprised to hear one day that he wanted to meet me to discuss the music of his next film. It has been wonderful working with him and hopefully music lovers will like what we have created for 'Ki and Ka'.
Onir and me go back a long way. 'Shab' has taken a while to get ready but it's a very different film and I'm curious to see how the audience reacts to this. And the other exciting project I'm working on is 'Shivaay'. It's a complete score that I'm doing after a long time.