Madhavan: Before the lover boy image dies its own death I wanted to change it over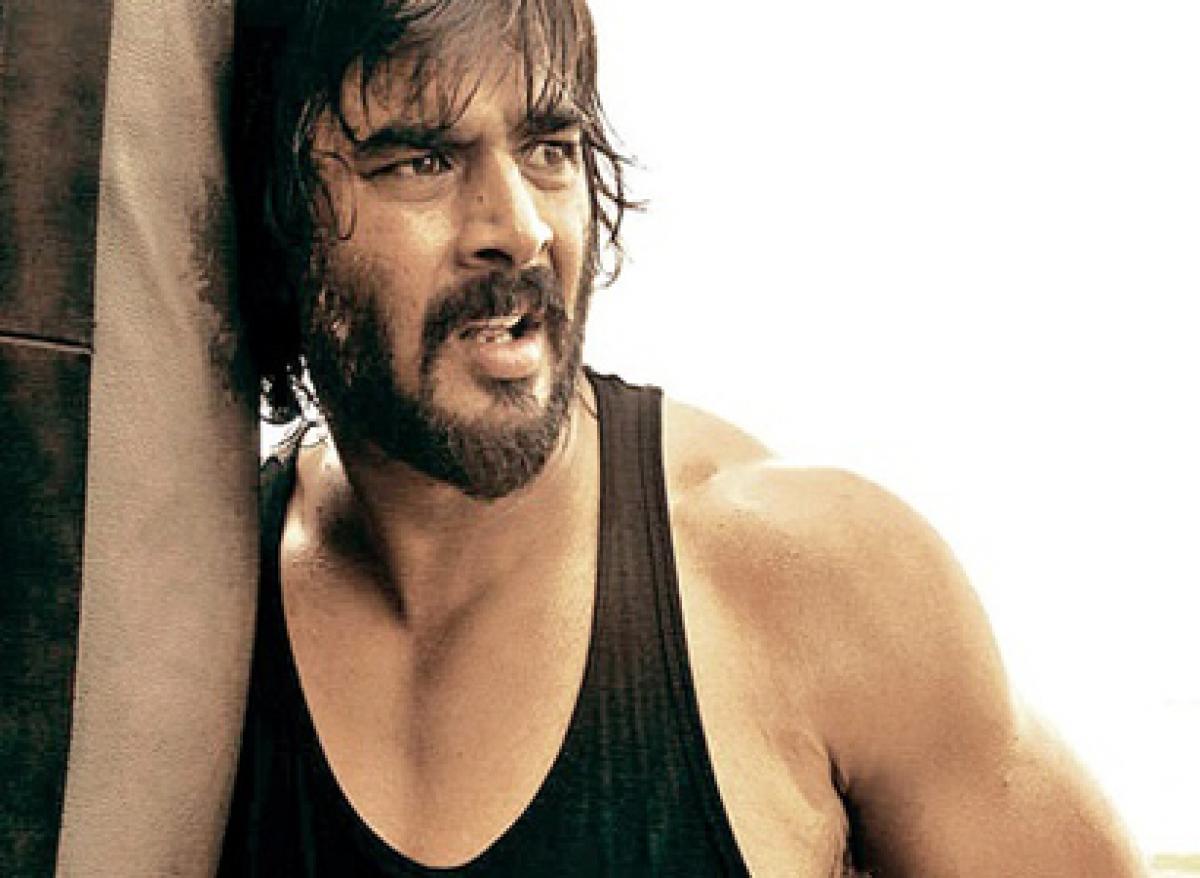 Highlights
R. Madhavan has proved time and again that he is here  to stay….be it his lover boy image or now this Saala Khadoos image he has been liked by one and all in this avatar.
R. Madhavan has proved time and again that he is here to stay….be it his lover boy image or now this 'Saala Khadoos' image he has been liked by one and all in this avatar. This Bilingual is being made in Tamil as well in Hindi and has garnered eyeballs before its release. Madhavan was dead sure that he will unveil this script on the silver screen at any cost, "Chahey mujhe meri zameen bech kar paise lana padta…mein sab kuch karne ke liye taiyar tha. Yahan tak ki main ek room kitchen mein bhi rehne ke liye taaiyar tha….from where I had started."

So you also turn a producer with - Saala Khadoos? How did you manage Acting/Production at the same time?

"Yes! I was very lucky that at the last minute when I decided to go to Raju Hirani he was bowled by the script, he literally had tears in his eyes. However, I did take a risk of doing this film which was with me for so many years. But I am grateful to Raju he did not allow me to take the pressure of a producer. I just had to perform."

Why did you go to Raju in the end? Being friends you could have done it at the initial stage?
"I did not want to take any advantage of our friendship. However, during the later stage, I decided to go and narrate the story to him. It was almost very late at night Raju was very surprised that I wanted to visit him at the hour of the day. However, after hearing the story, he was happy and positive."
With this film, you lover boy will fade away. Comment?
"I opted to do this film because I was confident about the story. This role will definitely take me to the next level. I was fed up of playing the lover boy kind of an image. The lover boy process was boring but for this film, I had to go through an overall revamping. I am at a complacent stage; the lover boy image gives a fair success. Before this image finally dies its own death I wanted to change it over. Undeniably, I have already changed that lover boy kind of image in Tamil cinema and the audiences have already accepted me. I have always seen to the fact that whatever role I play, I look the part. It's not money that matters. For this project, it was my passion, so I went through all the humiliation. I was eager about the story to reach the audiences. I was already prepared if at all this did not work, I may go back to that one room kitchen apartment, from where I had started."
Why were you keen on changing your image?
"I am proud about the fact that I have existed here in Bollywood for quiet many years. All those who started with me are not doing much. You get sanitized with the daily comments you receive. I wanted to know where I stand. I was happy to know the truth that to some extend the media as well my fans wanted to see me more. Waiting for this film to happen was a living death and a death calling for me. But thanks to my friends who helped me cherish my dream project. This was a humbling process for me. At one stage when I and my family had postponed our holidays in order to begin this project but- Alas! It could not happen.At this point in time we were all broken but I did not lose hopes and today we are talking for this films makes me feel damn happy about the fact that –'Saala Khadoos 'is all set to bang the theaters in Tamil as well in Hindi."
With' Saala Khadoos' you attain –'Salvation' or an indication that you are here to stay?
"With this film it's not that I have attained salvation but I assure it's an indication that I am here to give in and do my best.The only thing I like to choose the best out of what I am offered. It's difficult to make people believe about your stardom. If you are out of sight then you surely are out of mind. I may come after a gap of three years that's mere because I await the right script and role to be offered. I remember when Director Anand Rai saw me in the first scene of Tanu Weds Manu in that scene where I am returning at the Airport, he was indeed not very happy with my broadness.With that broad shoulders, he rightly thought that I would not look the character. I was training for –'Saala Khaodoos 'and had just returned. Thus, I had to tone down my body a lot for being that Husband. (smiles)"

How was it working with a woman Director Sudha ?
"Sudha could perfectly see me in this role. I must confess she had a vision so perfect that all girls are liking me in this grey hair…..smiles.The bike shots were also conceptualized by her. She specifically saw me in all that I am doing on the screen. I vouch for her as a woman director who could really make me dress/look what the character needed to look like."

Saala Khadoos, which will see a new kid [boxer] Ritika Singh on the silver screen, is going to release on January 29.
By Lipika Varma