I want to be born as Indian in every life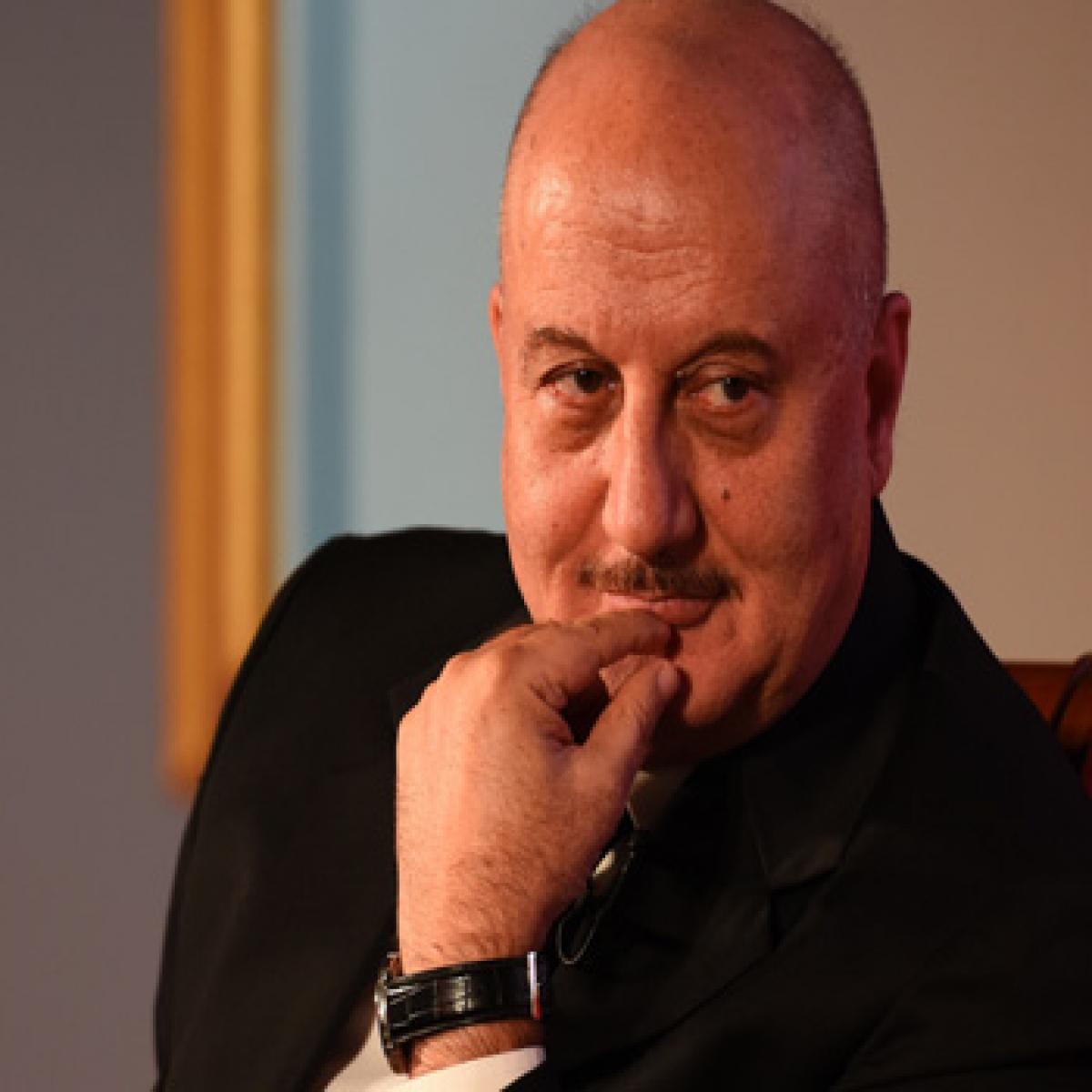 Highlights
I feel humbled, elated and ecstatic. I want to thank my country for the biggest award of my life," said the veteran actor on being honoured with Padma ...
Anupam Kher has been conferred with India's third highest civilian honour, Padma Bhushan recently. In a conversation, the elated actor speaks about the award and more
I feel humbled, elated and ecstatic. I want to thank my country for the biggest award of my life," said the veteran actor on being honoured with Padma Bhushan. Anupam Kher who has acted in more than 500 films in India and abroad said that when he got a call from the Ministry of Home Affairs about the award, he reminisced about the voyage he took to reach here.
"The whole journey flashed in front of my eyes at that moment. I recalled the days when my father was a junior clerk in the forest department and his salary was Rs 10 and he used to feed a family of 14. I remembered the Hindi medium school where I started learning English in Class V and I remembered all teachers. I recalled my journey as a student in NSD and then as a teacher in the department of theatre," the actor shared.
He remembered the days when he came to Bombay in 1981 and then for 3 years he was jobless and spent many nights on railway platforms. "In my 31 years of career in the cinema, I worked in more than 500 films and 150 plays and I have acted in foreign films too. I have penned a book, which has nothing to do with acting - it's about life coaching.
After 3 years, the 18th edition was printed and it was translated into 11 different languages. I run an acting school. So after achieving all these things if you get news of getting honoured with Padma Bhushan; one thought that comes to my mind is that if a son of a clerk in forest department from a small town can receive this award, then anything can happen in life."
Kher stated that this honour increases the sense of responsibility towards the country and citizens. Speaking about freedom of speech he said that India is the greatest country in the world. "I visited countries as an actor, as a UN ambassador of gender equality and as a tourist. This is the most amazing country, which gives you a great sense of freedom and that also comes with a sense of responsibility.
Every citizen has to think about the country. I would always want to be born as an Indian and want to be Indian in every life." About intolerance in the country he said that people are talking about intolerant India and that is a joke. "The fact that they can make these comments is proof enough that there is freedom of speech.
The fact that news channels, news writers and people can write anything on blogs, social media, etc and people abuse on Twitter means that they have freedom of expression. And that means we live in the biggest and most amazing democracy. If anybody feels unhappy about it then it is their point of view. They look at life being unhappy," he said.
Remembering his father on the occasion he shared that for every award, which he won his father was elated more than anyone. "I am sure where ever he is, he must be saying son do not give the award back," the actor said smilingly.
He also spoke about feeling good about the new members on the censor board and hoped for change for better. "From 1953, the rules of censor board haven't changed and that is a point to be pondered upon." "I am coming up with another book and it is titled 'Lesson life taught me unknowingly'. It is a funny account of my life and the lessons which I learnt in the process," he revealed.
Excerpts from a conversation at Jaipur Literature Festival 2016
Subscribed Failed...
Subscribed Successfully...