Baahubali To Launch Across Comics, Novels, Animation And Games In Partnership With Graphic India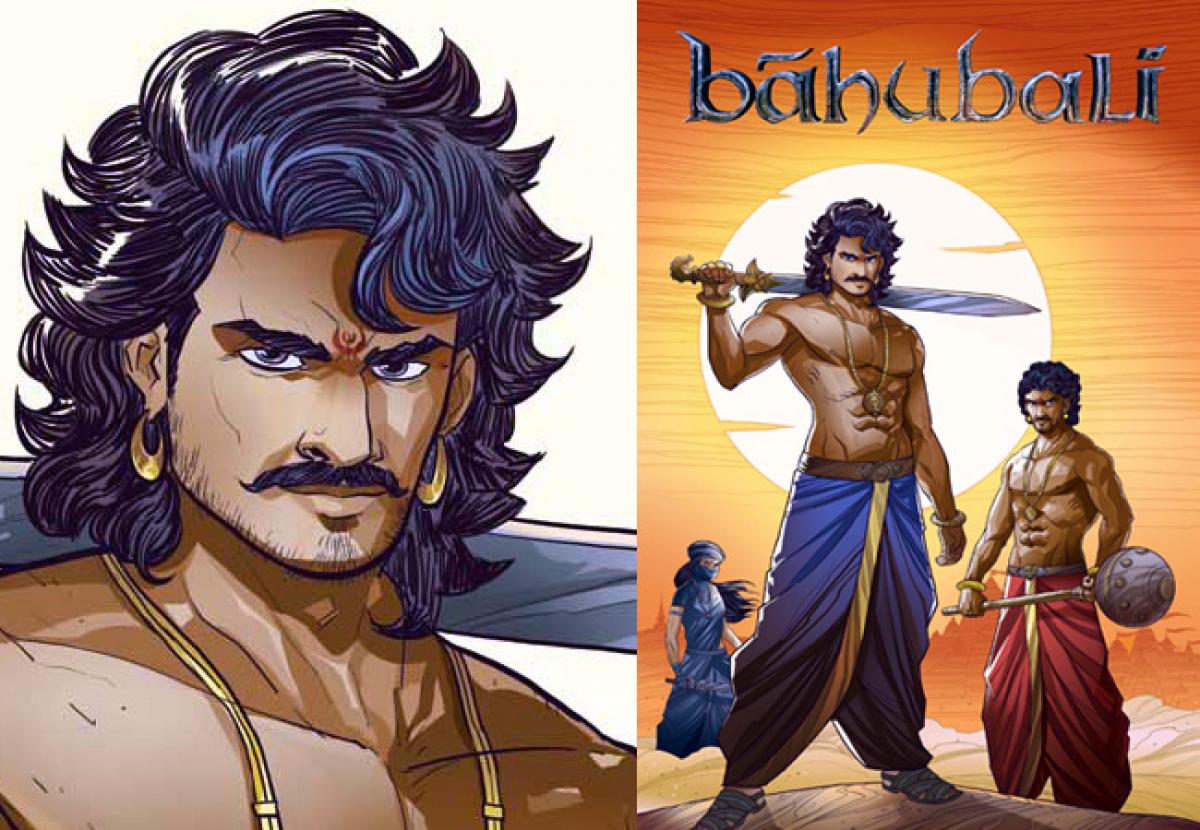 Highlights
Arka Mediaworks and acclaimed filmmaker S.S. Rajamouli, announced a partnership with leading character entertainment company, Graphic Indiato take to epic blockbuster film Baahubali
~ Blockbuster Film Franchise Will Now Expand Across New Stories and Media Platforms ~

Mumbai, India: Arka Mediaworks and acclaimed filmmaker S.S. Rajamouli, announced a partnership with leading character entertainment company, Graphic Indiato take to epic blockbuster film Baahubali: The Beginning, beloved by millions of fans across the country,and extend its story world beyond movies into original comic books, novels, animation and video games.
Graphic, currently in production on a number of digital comics and mobile shorts which will be released later this year, is working on various trans-media opportunities and partnerships for the film property across gaming, digital content, novels and merchandise.
"Extending the World of Baahubali beyond movies allows us to reach a larger audiences and that is really exciting for me," said director SS Rajamouli. "We are happy to be collaborating with Graphic India who I believe have the best knowledge and experience in this space".
CEO of Arka Mediaworks, Shobu Yarlagadda said "Having created so many iconic stories and characters, there is no one more equipped than Graphic India, to take the story of Baahubali forward. We are very excited for what's to come."
Graphic and Arkaare also working on a larger animated project, tentatively entitled, "Baahubali: the Lost Legends," which is being developed and produced by Rajamouli, Shobu Yarlagadda, and Graphic India Co-Founder Sharad Devarajan. More details on that project will be released in the coming months.
"The epic storytelling and groundbreaking visuals that S. S. Rajamouli created have captivated millions of fans including myself, and the future of Indian cinema shall now always be defined as 'before Baahubali' and 'after Baahubali'. I am so deeply honored and humbled to work with, and learn fromRajamouli, Shobu and the Arka team as we bringtheir epic world into comics, animation and gaming,"addedGraphic India Co-Founder & CEO, Sharad Devarajan. "
Through comics and animation, millions of fans will finally be able to experience secret stories and hidden legends about the world and characters from Baahubali.Two brothers competing to rule the greatest kingdom of its age and the epic adventures they must endure to prove they are worthy to one day wear the crown.One shall rise to be King of the throne, while the other shall become King of the people.
Political intrigue, betrayal, war, action andadventure - through dense forests, epic mountaintops, raging seas and hidden underground caves, Prince Baahubali's adventures will take him beyond what was seen in the film, exploring different kingdoms, fighting strange and deadly warriors, saving villages from tyrannical warlords, and rescuing the innocent from certain death.
Experience an age of legends and heroes; learn back stories and secrets about your favorite characters from the film and clues about the upcoming sequel.